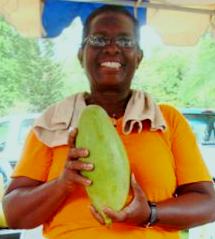 The yearly celebration of the territory's signature fruit, the Mango Melee and Tropical Fruit Festival, takes place Sunday from noon to 6 p.m. at the St. George Village Botanical Garden.
"This lively festival is a celebration of everything that is special about the U.S. Virgin Islands," said David Hamada, executive director of the botanical garden, in a written statement. "The fertile land, the tropical weather, a rich agricultural heritage and a hard-working and creative human population with an amazing history of utilizing the abundance of fruits that surround us!"
This annual festival features a display of the vast variety of mangos that grow in the Virgin Islands, as well as vendors, tips on growing fruit trees and a slew of mango-themed competitions.
The event will once again challenge those with bottomless stomachs to prove their love for the fruit by eating as many mangos as they can keep down.
Registration for the mango-eating competition will take place throughout the afternoon for both adults and children. Names will be drawn just prior to the event to determine the contestants.
Event organizers are also looking for the best mango recipes in the territory. The Mango Dis Mango Dat cooking competition will feature four categories: sips (alcoholic and non alcoholic beverages), salsas, sweets, and stuff (everything else).
There will also be contests for the biggest mango, the largest collection of Mango Melee t-shirts and a tropical fruit identification contest that will challenge contestants to name local fruits by touch alone.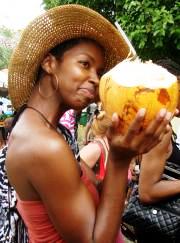 Hamada said the driving force behind the event is "the desire to share with the community the agricultural and horticultural potential for our beautiful islands."
"And to celebrate the skill and artistry of our residents in producing a staggering variety of tropical fruits and an equally astonishing variety of ways to use them," he added.
Admission for the event is $5 for adults, $2 for kids aged 6-12, and free for children 5 and under. For more information visit www.sgvbg.org.
The event is jointly produced by the V.I. Department of Tourism, the University of the Virgin Islands Cooperative Extension Service, the V.I. Department of Agriculture, the UVI Agricultural Experiment Station and the botanical garden.