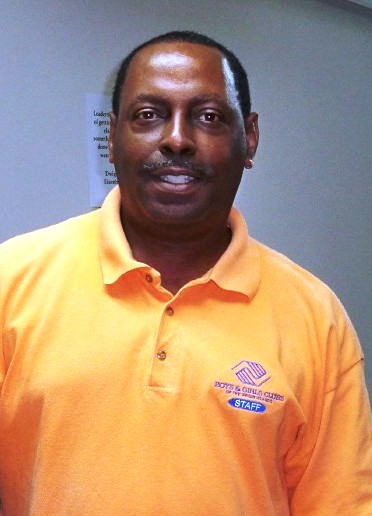 Neil Canton, executive director of the Boys and Girls Clubs of the Virgin Islands, is using his connections to help keep the clubs running. He enjoys making connections and talking to people to let them know exactly what the clubs are doing for the children and what the clubs' needs are. Canton says he prefers networking for donations instead of grant and letter-writing campaigns.
Canton enlists his brothers from Alpha Phi Alpha Fraternity to help at events, he says. He asks board members, staff and parents of club members to give any way they can. And he spreads the word about the benefit to children while working his day jobs at Mario's Water Service and as a real estate agent at Sea Glass Realty.
"I am a people person," Canton says. "I take the lead when it comes to potential donors."
Since there is always a lot of work to be done, he says he encourages board members and potential donors "to visit and see what needs done and what we need."
Canton invites the public to the Open the Door, Take the Tour appreciation day, April 20, to see firsthand what is happening at the Boys and Girls Clubs.
Canton took the reins of the club in November 2010. He was already on the board of directors and knew the workings of the club and its needs. His background in business and accounting made him a good choice to run the group. "I really like doing this work for the children," Canton says.
Recently the club got new basketball hoops and backboards but Canton needed a welder and a boom truck to get the hoops up. He made some calls and got the project done.
Canton was born in New York City in 1965 and moved to St. Croix with his parents, Mario and Agatha Canton, when he was 9-months-old. His father owned and operated a landscaping business and Mario's Water Services bulk water delivery.
Canton started working with his dad in landscaping when he was in junior high school. While he attended St. Croix Central High School, he did office work such as banking and learned a bit of accounting. He is still a managing partner of the water delivery business.
Canton earned his bachelor's degree in business administration from the University of Miami and he has his M.B.A. from the University of the Virgin Islands. He worked in the states for major corporations for a time and then moved back to St. Croix in 1991.
He started working in the family business again and helped the business to expand to deliver bottled water under Mario's Virgin Crystal Bottled Water. He is a part-time, single parent of two children, ages 14 and 10.
Canton has been a member of Alpha Phi Alpha for 27 years and has been a president for nine consecutive years, and has helped the fraternity's local chapter, Iota Sigma Lambda, with many programs developed to educate and assist youth.
"After being involved for so long, one gets to understand the needs of the community," Canton says.
As for the public appreciation day, Canton says, "We will be showing appreciation to our board, volunteers and donors on April 20."
"This couldn't be done without the staff," he says. "They do everything from educating to cleaning."
There will be a cleanup at the Frederiksted club on April 21 and Canton asked that folks bring their tools. His immediate goal is to get the Frederiksted club open for summer camp.
He has 10 employees on St. Croix serving around 85 children at the Christiansted club daily and two employees on St. Thomas serving around 50 students a day.
"I want to meet people personally and tell the story about the kids," Canton says. "We want a partnership with people letting them know where the dollars go and how the kids benefit."
Nationally and locally Boys and Girls Club Week will be celebrated the week of April 15.
For more information about the Boys and Girls Club, call 778-8990.