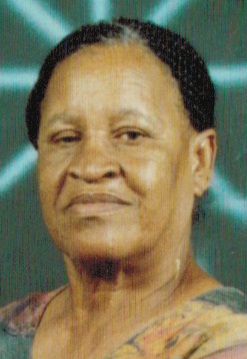 Eunice Lenora Stevens of Whim Gardens died on March 1 at her residence. She was 76 years old.
She is survived by her daughters: Patricia Bailey, Janice Browne and Carol Stevens-Martinez; son, Alcedo I. Stevens; daughter-in-law, LaDonnia Stevens; grandchildren: Clinton James, Tarrance Bailey, Shareca and Latoya Urgent, Jahlani, Tashari, Javonie, Takassie and Tasharli, Dynel Martinez, Alonzo, Amika, Mya and Alcedo I. Stevens Jr.; brother: Alfred Clarke; nephews: Kevin Chapman and Kenneth Clarke; great nieces: Alyssah and Jewel Thompson; special friends: Edith Watty, Gloria Gonzalez, Hyacinth Nesbitt, Erma Williams and David W. Mapp; as well as other relatives and friends too numerous to mention.
A funeral service will take place at 9 a.m. on Wednesday, March 14, at the Friedensberg Moravian Church in Frederiksted. Interment will follow at Kingshill Cemetery.
All arrangements are by James Memorial Home Inc.