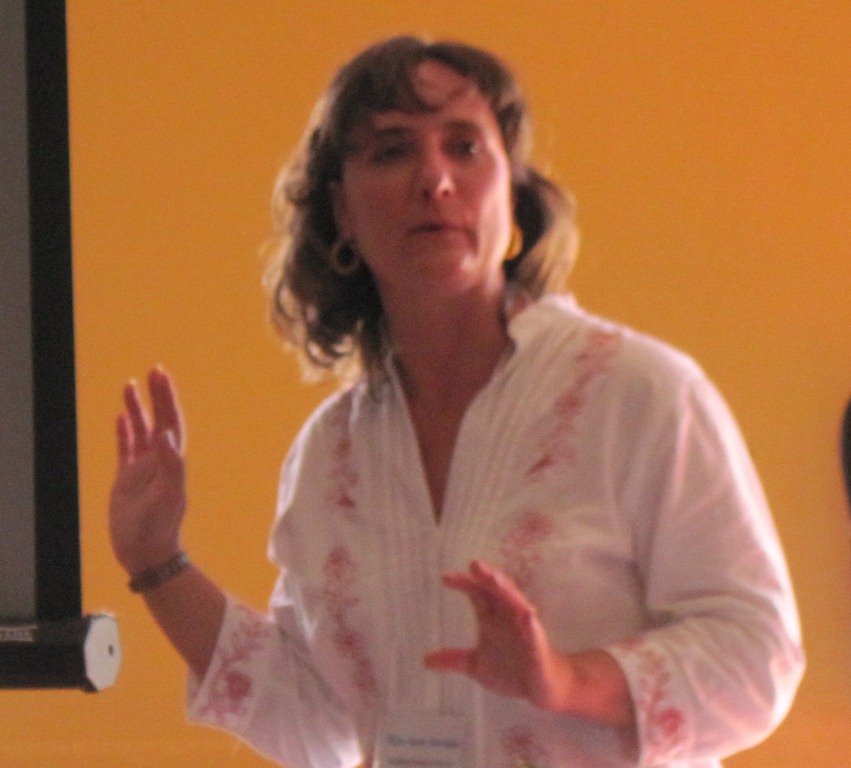 Heavy equipment operators need an education on how to properly clear building lots, contractor Dan Boyd said at a "Building Green in the Virgin Islands" workshop Tuesday at Clean Plates/Sputnik's restaurant in Coral Bay.
"You turn your back and they're knocking down trees," Boyd said.
Others said heavy equipment operators were the biggest problem when it came to using building practices that protect the environment.
The workshop kicked off a series of three across the Virgin Islands aimed at helping the construction industry and government develop practices that protect natural resources. The workshops are sponsored by the National Oceanic and Atmospheric Administration (NOAA).
The workshop moves Wednesday to St. Croix, where it will be held at the University of the Virgin Islands Great Hall. On St. Thomas, it will be held on Thursday in UVI's Administration and Conference Center. All workshops run from 9 a.m. to noon.
About 15 people attended the St. John workshop. Most were contractors, architects, and others already on the green building bandwagon.
Lisamarie Carrubba, an ecologist at NOAA's Boqueron, Puerto Rico field office, said the workshops will help NOAA develop "modules" to use in educating various segments of the construction industry and the community on green building practices.
She also said NOAA began the series in Coral Bay because its harbor, as well as Fish Bay, is a NOAA priority when it comes to erosion and subsequent sedimentation control.
The key is putting erosion control measures in place to cut down on the amount of sedimentation that goes into the harbors.
"If you haven't done erosion control first, sedimentation control isn't very effective," Carrubba said.
At issue are the steep slopes in St. John and St. Thomas. St. Croix is flatter, which means it has fewer problems with erosion, but they still exist. Additionally, the soil erodes easily, which further compounds the problem. Improperly cleared steep slopes permit soil to run down hill, which turns harbors brown when it rains.
This raised the question as to how steep is a buildable slope and what erosion safeguards need to be in place before excavation starts.
"The first step should be a retention wall at the lowest part of the property," storm water engineer Joe Mina suggested.
He said that practice is completely ignored on St. John. Dave Rosa of the Planning and Natural Resources Department's Coastal Zone Management program said he's only seen them on large projects.
Carrubba offered plenty of suggestions for helping the problem, including properly installed silt fences, but Coral Bay Community Council President Sharon Coldren said that despite years of efforts to show contractors how to do the job, she continues to see improperly installed silt fences.
Surveyor Greg Miller said the erosion problem starts with the government. He said building plans need to be reviewed for approval by people who know how to properly do the job.
"Only a few can review plans and understand them," Miller said.
Protecting the territory's coral reefs is crucial to the economy. Carrubba said a NOAA socio-economic study showed that the majority of people who live or visit the Virgin Islands want clean water and healthy reefs. The study put the value of those characteristics at about $100 million to the local economy.
She added the study showed that 55 percent of all visitors used the reefs, and 43 percent decided on a Virgin Islands vacation because of its reef resources.
Carrubba suggested a list of resources for people interested in building green (see links, below).