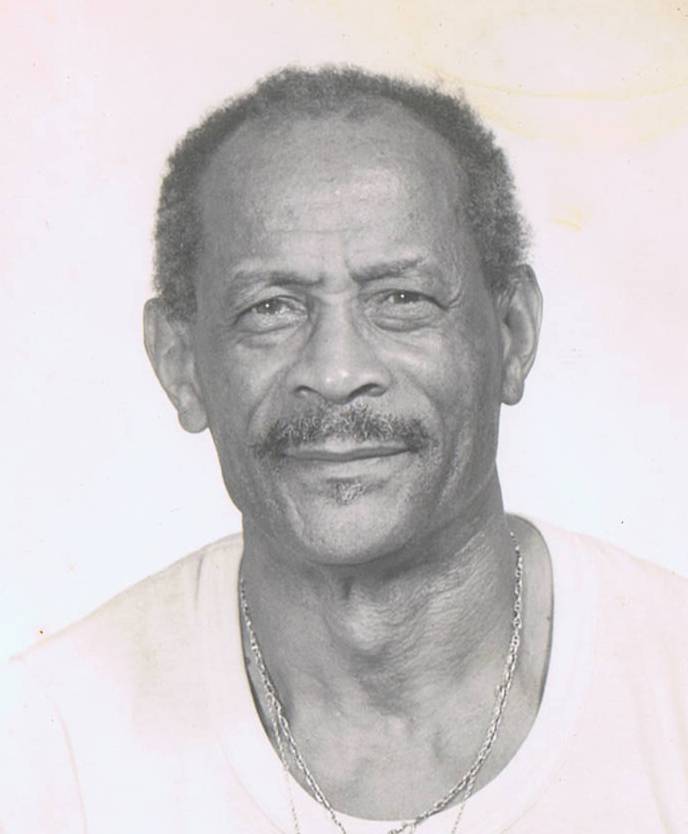 Burrage Welsh, better known as "Batola," died on Jan. 6. He was 91 years old.
He is survived by his wife, Doris Welsh; son: Eugene Welsh; daughters: Bernadette Welsh, Agnes Watkins, Yvis Welsh and Donna Beryl Welsh-Carty and predeceased by Florisel (Betty) Welsh; stepchildren
: Wentworth Francis, Patricia Tyrell-Farrell, Gwendolyn Tyrell, Oswald, Michael, Malcolm and Jeffrey Jacobs, Eirene Allen, Beulah Callwood, Cheryl Joseph, Yvette Rivera; sisters: Vida Welsh and Lillian Imbert;
nieces: Maureen Welsh, Bronte Welsh-Imbert and Evancia Welsh-Imbert; nephews: Ralph Welsh, Terrence Welsh-Imbert, Ira Welsh-Imbert, Kurt Welsh and Lysander Imbert; sons-in-law: Glenfield Arthur Watkins, Austin Farrell, Terrence Carty; grandchildren: Wentworth Gray, Rolston Watley, Leslie Liburd, Kevin Welsh, Damon Welsh, Rodell Welsh, Julian Morton, Glenfield Watkins, Reymilo Mac Farlane, Pauline Tyrell-Timley (Walter), Avernell Jones (Pierre), Natasha Welsh, Kimberly Brown, Karimah Pemberton, Nicolette Welsh, Shu'Ronica Carty and Yana Welsh; and many great grandchildren.
He is also survived by special cousins: the Seaton family, the Stanley family, the Forbes family, the Innis family, the Revan family, the Warner family, the Saunders family, the Godwin family, the Herbert family, the Carty family, Queeley/Buckley family and many others; close friends: Bishop Edward Ambrose Gumbs, Lawrence Bonelli Sr., Edmond Baptiste, Nick Adjohda (N&S Auto Repair), the All Saints Episcopal Church family, William Nesbett, Mary and Herbert Morris, Joyce Leader, Dr. Luna Bailey, Denise Phipps, Selvin Woods, Dorothy and many others.
Special thanks to the staff of Roy Lester Schneider Hospital, Continuum Care, Dr. Luis Amaro and Labor Construction Ericson Revan.
A viewing will be held at 10 a.m. followed by a funeral service at noon on Friday, Jan. 20, at St. Andrew's Episcopal Church.
All arrangements are by Davis Funeral Home, 774-1464.