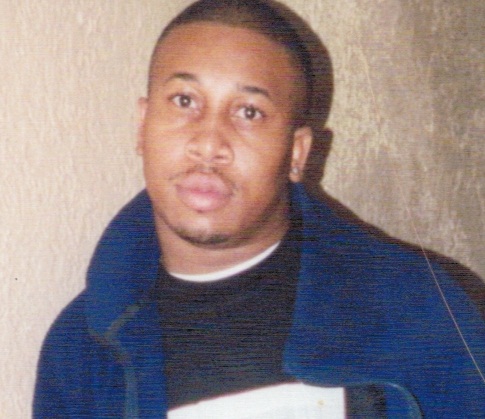 Verne Aubrey Liburd, "Junie," "Yacca" or "Demos," of Lancaster, Penn., died on Dec. 31, 2011. He was 40 years old.
He is survived by his mother, Joan Liburd; father, Aubrey "Bobo" Liburd; companion, Sandra Candelaria (Penn.); son, Emani Elijah Liburd (Penn.); sister, Colleen Liburd-Azubuike; brothers: Fitzroy Williams (USA) and Adrian Liburd (USA); godfather, David Wilkinson; godmother, Judith Gumbs; sisters-in-law: Deborah Kelly-Williams (USA) and Susan Gooding-Liburd (USA); brother-in-law, Arinze Owen Azubuike; nieces: Patience Williams (USA) and Adrianna Gooding-Liburd (USA); nephews: Alex Gooding-Liburd (USA) and Kelechi Azubuike; aunts: Verna Sutton (USA), Naomi Williams (USA), Emelda Liburd-Pierre (USA) and Eloris Archibald (Nev.); uncle, Cecil Liburd (USA); uncles-in-law: Volney Sutton (USA), Alphonso Williams (USA) and Anthony "Nanjo" Archibald (Nev.); and great aunts: Froncille Brooks (Nev.), Marilyn Liburd (Nev.), Sylvia Chiverton, Ethel Browne (EUS) and Eunice Merkman (EUS).
He is also survived by great-great aunt, Amabel "Lucille" Bartlette; great uncles: Dr. Linton Liburd (Nev.), Herman Liburd Esq. (Nev.), Claudius Liburd (Nev.), Boston Chiverton and Joseph Prentice (St. John); special cousins: Juliette Liburd, Edison Liburd, Merlene Benn, Renee Liburd, Jeffrey Pierre, Quito Archibald, Kevon Archibald, Melissa Pierre, Cherise Archibald, Bryan Liburd, Christopher Liburd, Teresa Archibald and Charles Liburd; and
other cousins and relatives: Jackie, Meredith, Veron, Angela Brooks, Jacqueline, Eugene "Chevy," Ivor, Clinton "Bashi," Wayne "Kamba," Elton "Aliba," Bobby, Clive Chiverton, Kanji Frere, Dennis "Spliff" Lewis, Merlna Gordon, Winston, Karen and Garfield Brown, Carl, Carol, Carlos, Pauline Mcdonald, Beatrice Laurence, Collin, Ingrid and Iona Schmidt- Houtman, Reuben, Maurits, Edris Bennett, Calvin, Beulah Simmons, Selvyn, Oswin, Rignaldo and Javanka Merkman,
Karl, Leticia and Valencia Wilson, and Diana Stapleton.
Other survivors include
special friends: Kevin Depusoir, Marsha Taylor, Vaughn Halliday, Chad "Cheese" Hodge, Gabrielle Hodge, Raquel Weeks, Natasha Charles, Dennis Morton, Patrick Pemberton, Colin Tyson, the Liburd, Powell, Prentice and Stapleton families; as well as other relatives and friends too numerous to mention.
A viewing will be held at 9 a.m. and a funeral service at 10 a.m. on Friday, Jan. 13, at the St. Luke A.M.E. Church, Estate Grove. Interment will follow at Kingshill Cemetery.
The family requests that those in attendance wear festive colors.
All arrangements are by James Memorial Funeral Home Inc.