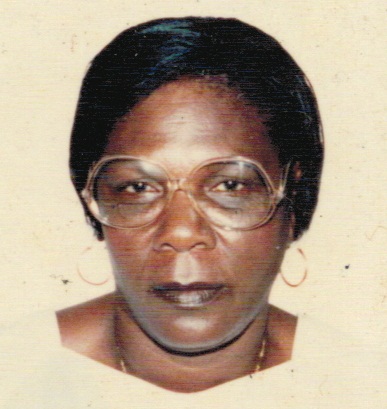 Jennie Harris, also known as "Popo," of the Herbert Grigg Home for the Aged died on Dec. 7 at her residence. She was 81 years old.
She is survived by her sister, Agnes Garnette; brother, Patrick Harris; nieces: Sherley Taylor, Maureen Balsoo, Catherine Harris-Henry, Joanna Harris-Depusoir, Dorothy, Jennifer, Monica, Kristy, Vexcelia, Lera, Angel, Sheila, Cecilia, Jacintha and Angelina; nephews: Anthony Taylor, Henry "Wills" Harris, Janisyn "Sonny" Harris, Mauril, Andrew, Morris, Peter, Curtis, Adam, Vitrus and Sonny; great nieces: Nadra, Unia, Delia, Kady, Sherlin, Nancia, Molisa, Tandi, Shanele, Catherina, Kalimah and Shantal; and great nephews: Earl, Steadman, Ian, Tamoi, Johnny, Malik, Elias, Justin, Kent, Romero and Kurt;
She is also survived by special friends: Monica, Celina, Vivian, Perpie, George, Gabriel, the Perpie family, the Harris family, Sonya Roberts and family, the Bicar family, the Maxwell family, Verita Cenac and Efele Ambrose; special friends: Theodosia Christopher, Cheryl Francis, Julie Francis, Brenda Francis, Moses Francis, Sonia, Veronica, Merita, Babzy, Charles Jameson, the Alexander family, Winnette, Johanna Nelson, the Francis family and the Gentius family; as well as other relatives and friends too numerous to mention.
A viewing will be held at 10 a.m. and a funeral service at 10:30 a.m. on Wednesday, Dec. 28, at the Island Baptist Church. Interment will follow at Kingshill Cemetery.
All arrangements are by James Memorial Funeral Home Inc.