Owners of hillside homes will be able to build extra living space or apartments in any usable space beneath them, regardless of existing zoning, if a bill approved in the Planning and Environmental Protection Committee Thursday should become law.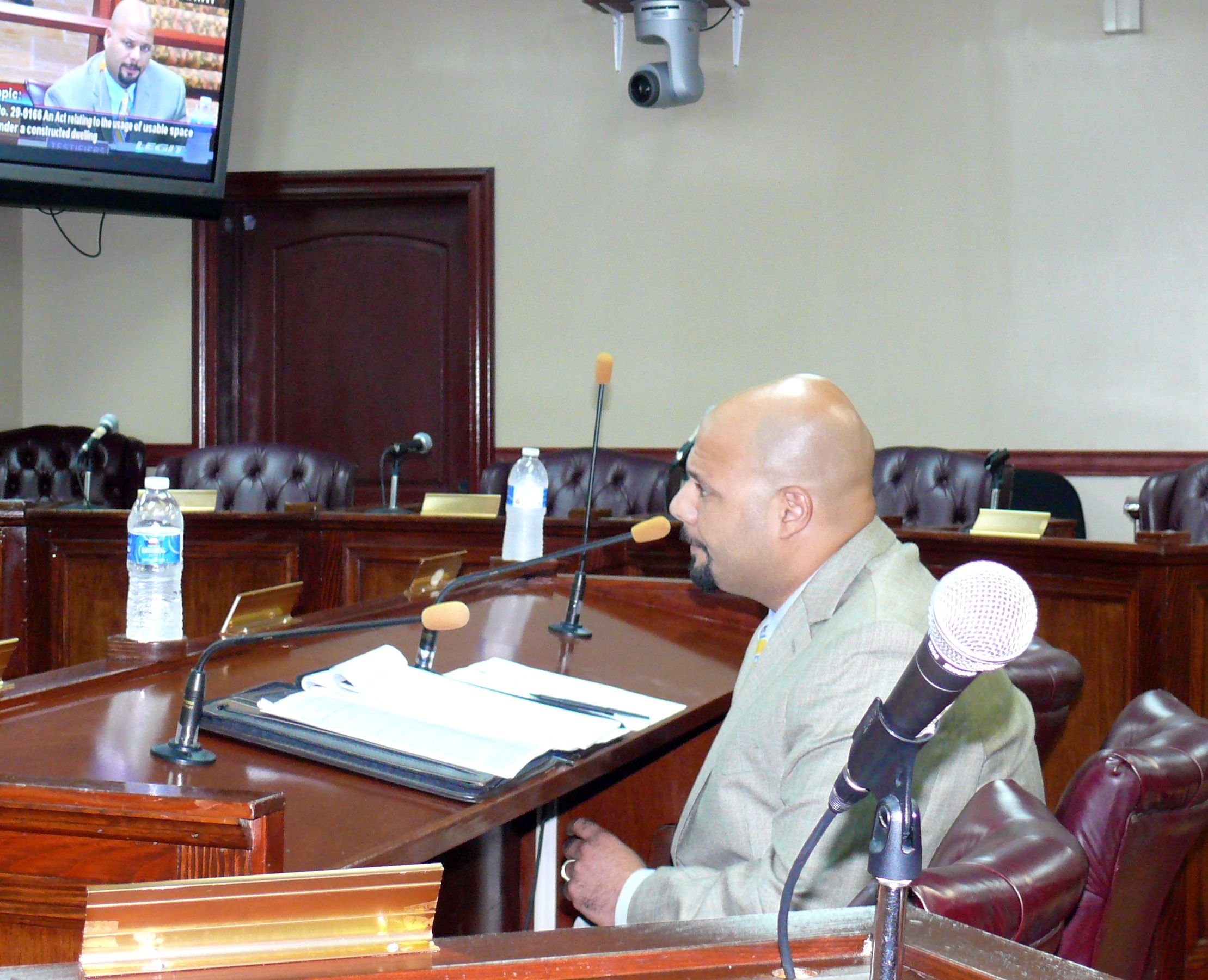 As initially proposed by Sens. Carlton "Ital" Dowe and Louis Patrick Hill, the bill would have created a blanket exemption so that "any remaining usable space at the base of the structure may be enclosed and used for any purpose," so long as the new construction did not extend beyond the building's existing footprint.
After testimony and debate, the committee approved an amendment offered by Dowe narrowing the exemption to just residential structures, and only if they meet all parking and sewer permitting requirements: Dowe promised more amendments, fleshing out the limits of the exemption and adding an amnesty for existing out-of-compliance apartments built surreptitiously beneath hillside houses.
Dowe also argued the measure would help both with creating more housing on St. Thomas and with spurring construction to some degree.
"While it is small, it is serious economic measure to initiate economic activity," Dowe said. "It should assist in spurring more construction activity and therefore more gross receipts."
Many homes on St. Thomas and St. John have usable space underneath, but are constrained by the building and zoning codes from building, Hill said.
"We need to bring into compliance all those who have already built and filled in the space and are renting it out," Hill added. "[and] allow those who want to build, and in the future there has to be a way to build … a mechanism because there will be that need as long as we build on hillsides."
Phillip Smith, director of permits with the Department of Planning and Natural Resources, testified in support of the general goals of the bill.
"DPNR has recognized a serious need for additional housing units throughout the territory and proposes that allowing owners to in-fill structures that may not be zoned for that activity may pose as a viable solution," Smith said.
The DPNR prefers there be an amnesty of limited duration to allow out-of-compliance owners to come into compliance, rather than a blanket exemption. The limited time frame of an amnesty would help get homeowners to come out of the woodwork and bring their existing work into compliance with electrical and other building code, Smith continued.
Dowe proposed and the committee approved an amendment limiting the exemption to residential use, requiring all parking and sewer requirements be met before construction begins, and requiring all construction be completed within two years of the law's enactment.
Amendments to include an amnesty program and other suggestions from DPNR would be crafted for consideration when the bill is considered by the Rules and Judiciary Committee, Dowe said.
Voting to send the bill, as amended, on for further consideration were: Dowe, Hill, Sens. Neville James, Nereida "Nellie" Rivera-O'Reilly, Ronald Russell, and Patrick Sprauve. Sen. Craig Barshinger was absent.