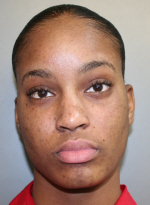 Two female minors will face charges of first-degree murder as adults in the stabbing death of a teenage girl during the July 8 Jump Up on the Christiansted boardwalk.
Five other young women were stabbed multiple times during that assault.
Natifah Williams and Adelina Adams, both 16, were bound over by the Superior Court of the Virgin Islands, according to a news release from the V.I. Police Department.
The two were arrested immediately after the July stabbing and have been held at the Youth Rehabilitation Center in Estate Anna's Hope. At about noon Sunday, they were arrested as adults based on a warrant issued by V.I. Superior Court Judge Darryl Donohue.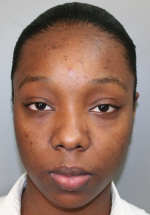 Their bail was set at $1 million each and they were transferred to the Golden Grove Adult Correctional Facility pending further court action.
According to police reports at the time, the incident arose out of a series of fights around 10:45 p.m. involving high school-aged girls. Police arriving on the scene found six females between the ages of 15 and 18 injured with stab wounds to their upper bodies. The injured included one 15-year-old, one 16-year-old, two 17-year-olds and two 18-year-olds.