Music can be very rewarding, and the more work you put into it the greater the reward, pianist Marja Kaisla told an audience of some 200 fourth and fifth grade students from St. Croix.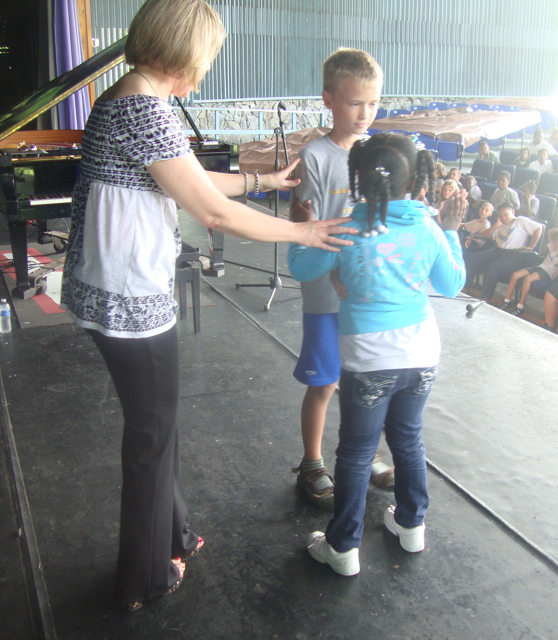 Kaisla appeared at the Island Center for the Performing Arts as part of the Victor Borge Listen and Learn series. Named for the iconic Danish musician and comedian, the series brings classical musicians to the island together with students.
Kaisla will perform Friday as part of the St. Croix Landmark Society's Candlelight Classical Concert series at the Whim Museum Great House.
Thursday, Kaisla performed for students, who, though young, were still much older than she had been when she first took up piano.
Born in Helsinki, she made her public performing debut at the age of five, studied music at the Sibelius Academy in Helsinki and the Petersburg Conservatory in Russia, and moved to Philadelphia in 1987, saying she was curious about artistic life in the U.S. and was going to give it a one-year trial. She has lived there ever since, though she has toured the world as a concert pianist.
Studying music offers a wealth of benefits, but those benefits are commensurable with the effort you put in, she told students.
Studies show music helps students perform better at math, problem solving and communication: music also gives a greater sense of self-confidence.
"It's not something you do for a year or two and say, 'OK, I'm done.'" she said. "It's not an easy thing, but the more you do it and the better you get, the more you get out of it."
Kaisla performed a series of minuets and waltzes, each growing in complexity until she ended with an impressionistic Debussy piece that painted a musical picture of a flower garden caught in a summer rain.
She also called students on stage to help in the performance: 10-year-old Anders Olson of Good Hope School and 6-year-old Tiara Stevens of the Randolph Lockhart School learned to waltz as part of the program.
Good Hope senior Richard Concepcion had been selected to help her play Bach's Minuet in G on the piano: after he played through it once, they played it together, Concepcion playing the right hand and Kaisla playing the left.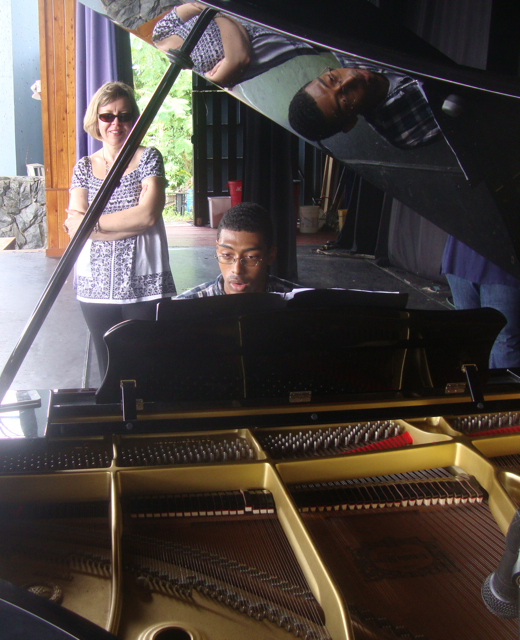 Kaisla's performances for the Landmark Society series will begin at 7:30 p.m. Friday and Saturday at the Whim Museum. The series is one of the society's major fundraisers, supporting preservation activities, educational programs, and the museum's research library and archives. Tickets are $40 for SCLS members and $45 for non-members. Subscriptions to the series can be purchased for $200 for members and $225 for non- members. Seating is limited.
Because Friday is Veterans Day, the Landmark Society's office will be closed until 3 p.m. Anyone interested in tickets can leave a message at 772-0598 with his or her name, phone number, number of tickets, and the day on which he or she wish to attend.