Schneider Regional Medical Center Chief Executive Officer Alice Taylor resigned Thursday, citing "personal reasons," the hospital announced Thursday evening. No departure date has been set, but Taylor will likely leave her position by the end of the year, according to a statement from the hospital.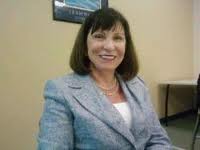 The hospital's governing board will meet next week to discuss Taylor's resignation and begin planning an interim, as well as a permanent replacement.
In a statement to the hospital staff, Taylor said she has been "fully committed" to working with hospital leadership, its governing board and the community, "to uphold and strengthen the mission of Schneider Regional Medical Center to provide outstanding patient care and services."
She said she appreciated all the support she had received over the last year and a half. "I am certain you will continue to aid one another in collaborative dedication to high quality patient care and operational excellence. Each of you is part of an invaluable organization that serves the community and the region," Taylor said.
Cornel Williams, chairman of the district governing board, said in a statement that he accepted the resignation "with regret." "We will work closely with Ms. Taylor over the next few weeks to ensure that there is a smooth transition from one leader to the next," Williams said.
Taylor joined Schneider in April of 2010 after a one-year search by the hospital.