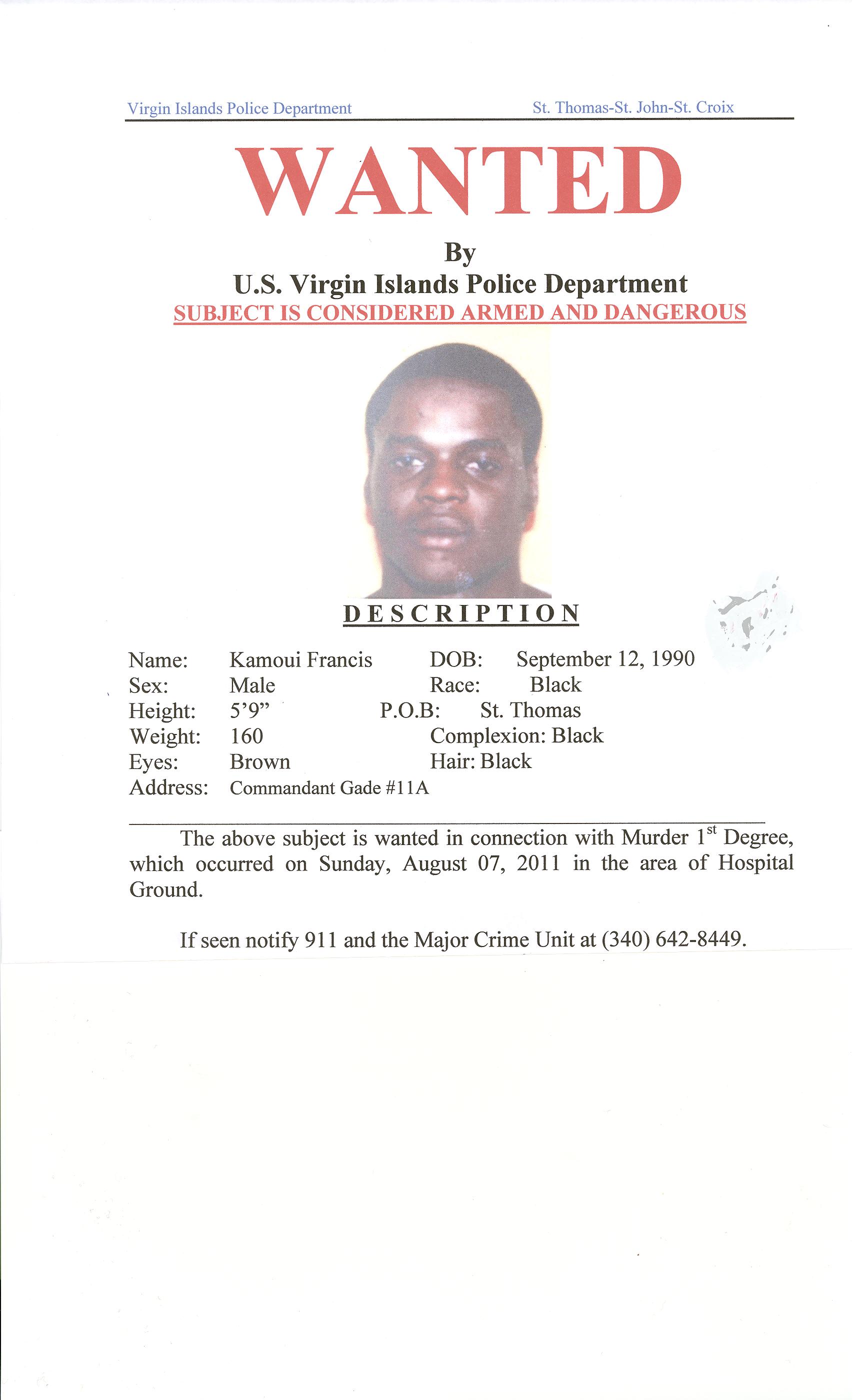 St. Thomas Police are looking for Isaac Austrie and Kamoui Francis in connection with the shooting death of Maho Penha, who was gunned down Sunday, Aug. 7, in the Hospital Ground area.
"These suspects are considered to be armed and dangerous, and the public is advised not to approach Austrie or Francis, but to immediately call 911 if the suspects are located," said St. Thomas/St. John Police Chief Rodney Querrard, in a V.I. Police Department statement Monday.
Austrie is a 27-year-old resident of Hospital Ground. He is five feet eight inches tall and weighs 170 pounds. Originally from Dominica, he has a brown complexion, a mustache and goatee and wears his hair in a short natural.
Austrie, also known as "Shadow" or "Soogie," has the initials "RFD" tattooed on his right hand between the index finger and thumb.
Francis, a 21-years-old St. Thomas native who lives on Commandant Gade, is five feet nine inches tall and weighs 160 pounds. Francis has a dark complexion and no facial hair and wears his hair cut close to his head.
"This is your community and I am asking you to take a stand with the VIPD and tell us where these individuals are hiding before they commit more crimes on this island," Querrard said.
Anyone found aiding or abetting the suspects will be prosecuted to the fullest extent of the law, said Querrard.
If you have any information on the whereabouts of Austrie or Francis please call Querrard at 715-5548, or the Criminal Investigation Bureau detectives at 714-9844 or 714-9805. The anonymous tip line Crime Stoppers at 1-800-222-TIPS provides cash rewards for tips that lead to arrests and convictions too.