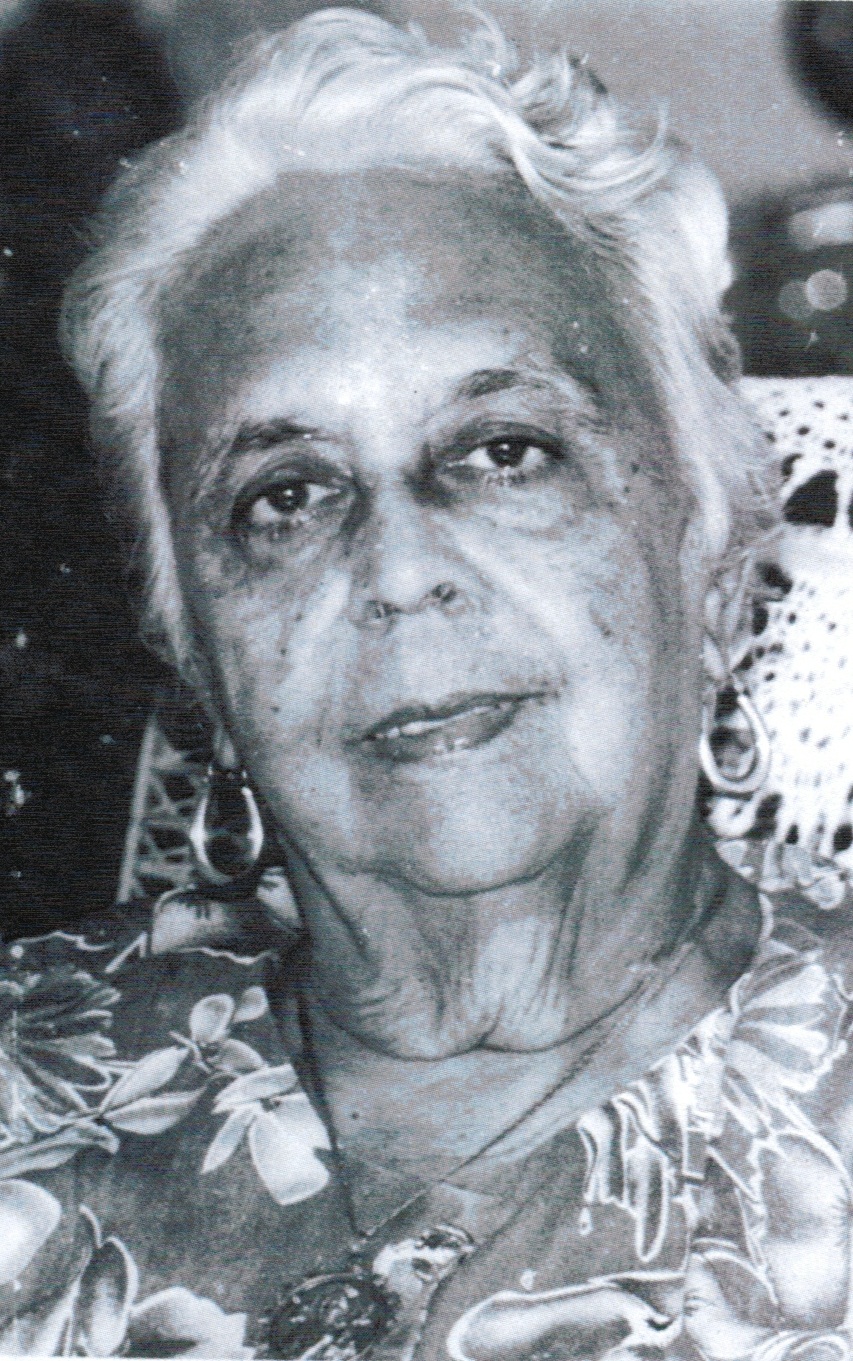 Enid Vivian Kettle Hodge, born Sept. 26, 1916, to Thomas Kettle and Maud Farrelly, died peacefully in her sleep on Sunday, April 3. Enid was born in Charlotte Amalie and later married the late Rexford Hodge of Frederiksted. Together they had two sons, Winston (deceased) and Derek. Enid was also a loving stepmother to Coleen.
She will be remembered as a pioneering woman and a loving and supportive mother to all. Enid is survived by her son, Derek Hodge; stepdaughter, Coleen Hodge; grandchildren: Caryn, Kristen, Stephanie, Adam, Eric and Ashley Hodge, Marisol Cohen and Jonathan Hodge, Neal, Erin, Jamaal and Jared Carrington; great-grandchildren: Ade and Jai Raphael, Senuah Benjamin, Olivia, Malachi and Hadassah Cohen, Nikolai Cupid and Austyn Carrington; nieces: Myrtle Latimer Richards, Olive Latimer, Norma Latimer Jackson, Rosie and Kathleen Mackay, LueAnne Hodge Mayfield, Norma Samuel, Vedamae Hodge, Grace Mercer and Treece Hodge; nephews: Otto Latimer Jr., Walter Mackay, Warren, Dean, Leslie, Walter, Robert, Iran and Ray Hodge; daughters-in-law: Julie Hansen-Hodge, Jessica Hodge, Valli Jo Williams, Beatrice Nieves Majesty, Marilyn Riley-Hodge and Monique Sibilly-Hodge; brother-in-law, Roy Hodge; sisters-in-law: Enid Hodge and Paulette Hodge; and many friends and family too numerous to mention.
A funeral service will be held at 10 a.m., Monday, April 11, at St. John's Episcopal Church. Interment will follow at Frederiksted Cemetery. In lieu of flowers, kindly make donations to the American Cancer Society.