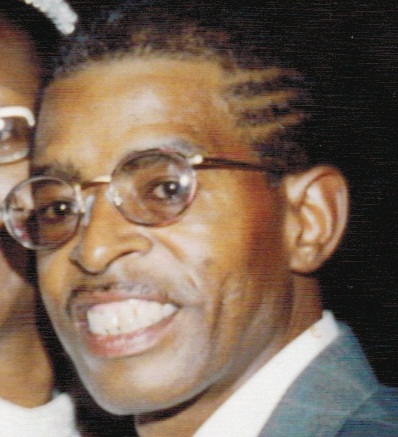 Michael R. Hankins died on Feb. 2. He was 58 years old.
He is survived by his wife, Velma Parris-Hankins; daughter, Sidra Hankins; son, Michael Hankins Jr.; grandchildren: Kiara and Deona Hankins, and Rajji Holloway; sisters: Patsy, Theresa and Gina Hankins, and Gail Hankins-Barsted; brothers: Wayne, Robert, Jackie, Christopher and Jay Hankins; mother-in-law, Chrystalia Edney-Parris; father-in-law, John Parris Sr.; sisters-in-law: Annette Parris-Delgado and Norma Parris-Bruce; brothers-in-law: Winston and Ludvig Parris; and special brother-in-law, John Parris Jr.
He is also survived by uncles: Arthur Edney and Camille Macedon; aunt, Magdalene Edney; nieces: Evelyn, Shana, Dijah and Amiyra Parris, Aisha Williams, Sasha Green and Kanika Pennyfeather; great nieces: Amrey, Ashayla and Annyah Williams, Sativa Harris, Jovanka, Jasira and Lenis Parris; great nephews: Avery Amantine and T'Quan Parris; special great nephews: Ajahnaki Harris and Ty'Rique Parris; cousins: Leona Henry-Smith, Olive Henry-Fergus, Beverly Henry-Richards, Marlene, James and Clarence Henry, Monique Macedon, Majorie Macedon-Belardo, Leslie Edney and Shiniqua, and Edna Callwood-Joseph; special friends: Earl Johnson, Bernadine Bailey-Jones, Antonio Sealey, Humberto Delgado, Samuel Bruce, James Parris, Olric Harris and Haraldo Richardson; other families: the Petersens, Milligans, Edneys, Parrises, Henrys, Macedons, Heyligers, Francises and others too numerous to mention.
A viewing will take place at 9 a.m. and a funeral service will follow at 10 a.m. on Thursday, Feb. 24, at Friedensfeld Moravian Church, Estate Glenn. Interment will be at Kingshill Cemetery, Veterans Section.
All arrangements are by James Memorial Funeral Home Inc.