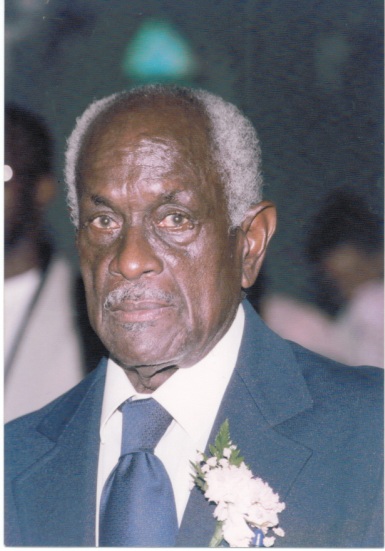 Gustave Emanuel Frorup of Golden Rock died on Dec. 25 at his residence. He was 93 years old.
He is survived by his daughters: Palmira Frorup-Mendez, Eulalie Scates, Theresa Frorup- Alie and Ruth Frorup; sons: Gregory Frorup, Wayne Frorup, Edmond Frorup and Edwin Frorup; and grandchildren: Marjorie Vialet, Shermaine Scotland, Shawn Scotland, Shakielah Frorup, Kylah Frorup, Felicien Alie, Jayden Frorup, Jaidah Frorup, Takimo Frorup, Modibo Frorup, Rainbeaux Mendez, Emanuel Mendez, Allyah Frorup, Amara Frorup, Amarie Frorup, Marie Anderson and Khalid Benjamin Scates.
He is also survived by great-grandchildren: Makisha Porter, Makeda Porter, Tianna Rodriguez, Laila Anderson, Trevor Anderson and Zione Scates; daughter-in-law, Pearl Rene-Frorup; sons-in-law: Edwin Mendez and Cylas Alie; sisters: Eva Forbes, Lilia Frorup, Margarie Lee-Frorup, Corliss Frorup, Sherlee Frorup-Christian and Eleanor Frorup; brothers: Norman Frorup and Christian Frorup; nephews: Chris Frorup, Norman Frorup and Craig Frorup; as well as many other relatives and friends too numerous to mention.
A viewing will be held at 10 a.m. followed by a funeral service at 10:30 a.m. on Wednesday, Jan. 5, at Holy Cross Catholic Church. Interment will be at Kingshill Cemetery.
All arrangements are by James Memorial Funeral Home Inc.