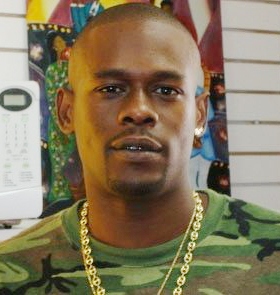 Preston Antonia Francis, better known as "Pop" or "Lollipop," of Estate Contant No. 12-3, died on Dec. 22, at age 32, at his residence. He was the son of Leean Rabsatt Francis of Tortola and Denzil "Frank" DeFreitas of St. Kitts, both deceased, and the grandson of Maria Lettsome Rabsatt and Evermond Rabsatt of Tortola, also deceased. He is survived by his son, Shackhoy Delano Francis; daughter Shackira Dalicia Francis; sisters: Alma Francis Heyliger, Monique Francis, Charisma Defreitas and Maxine Ojeda; and brothers: Khalid, Rashieme, Donte, Akeem and Denzil Defreitas; as well as many aunts, uncles, cousins and friends too numerous to mention.
There will be a viewing from 7:30-9 p.m. on Wednesday, Dec. 29, at Davis Funeral Home Chapel. There will be a second viewing held at 10 a.m. followed by a funeral service at 11 a.m. on Thursday, Dec. 30, at Church of God Prophecy, Gamble Gade, Savan. Interment will be at Western Cemetery No. 2.
All arrangements are by Davis Funeral Home, 774-1464.