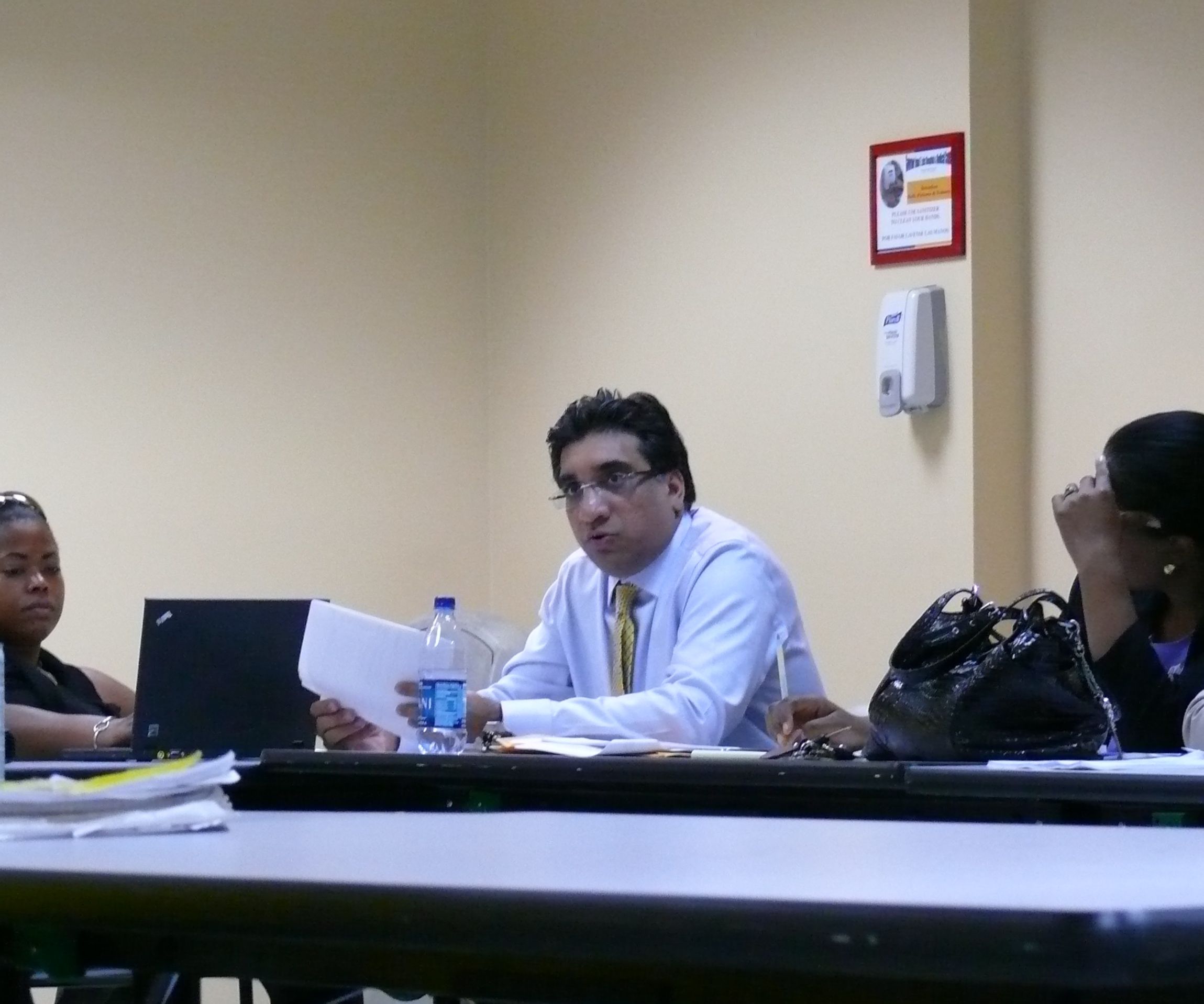 Gov. Juan F. Luis Hospital's governing board wrestled with how to implement hospital budget cuts without drastic service cuts, before approving the hospital's annual budget at Wednesday's regular board meeting.
The board unanimously approved a fiscal 2011 operating budget of $66.9 million, of which $24.2 million is direct V.I. government funding. Due to the general economic climate, this is the second year in a row of government funding cuts, which partially offset roughly $40 million a year in care the hospital is required by law to provide but does not get paid for.
Several board members questioned how reductions in funding for personnel could be absorbed.
"I see we spent $42 million in actual salaries and benefits in 2010, but we have $38.8 million budgeted for 2011," said board member Deepak Bansal. "Unless we are planning to cut a lot of personnel, it is just not a realistic figure," he said.
Board Chairman Valdemar Hill asked JFL Chief Financial Officer Rosalie Javois if attrition, rather than cuts, could make up the difference.
"I don't see how we are going to do it without having to cut positions," she said.
The difficulty is not simply that the total government allotment is not enough, but that the budget specifics from the V.I. Office of Management and Budget cap spending on personnel, Javois said.
Board member Kye Walker asked why utilities were projected to be around $3 million in 2011, while actual utility expenses for the recently completed fiscal year were closer to $4 million.
Javois said the projected utility costs assumed two big new diesel generators for the hospital would be up and running at full capacity all year. The generators only recently came online, however, she said.
"So we will save a million a year if both are on all year, but it is already off by two months?" Walker asked. Javois said yes.
The Centers for Medicare and Medicaid Services (CMS) flagged several procedural problems in the hospital's kidney dialysis clinic last year and in several follow-up surveys. The hospital and CMS recently signed a settlement agreement outlining the hospital's path forward.
JFL Chief Executive Officer Darice Plaskett told the board she had a conference call with CMS on the topic earlier in the week.
"We are currently in good shape, and they say there are no reports of any outstanding concerns," Plaskett said. CMS will return in June 2011 for a follow-up survey, she said.
Present at the meeting were: Hill, Bansal, Walker, Imelda Dizon, Joyce Heyliger and Carmelo Rivera.