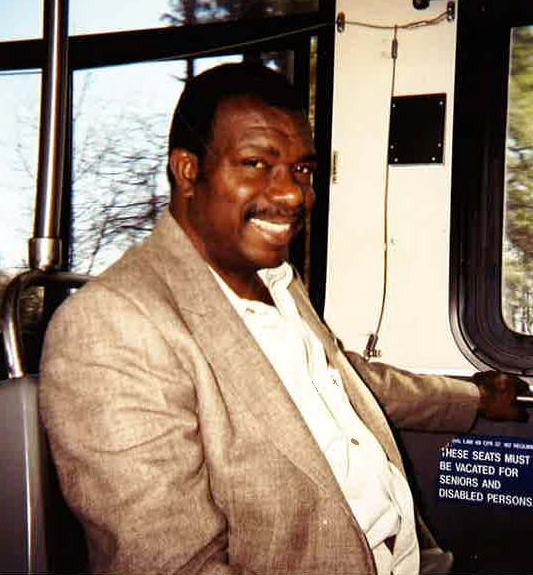 Clyde E. Rawlins, president of Rush It, Inc passed away on Saturday, Nov. 13, at the Kindred Hospital in Atlanta, Georgia, at the age of 56. He succumbed to a lengthy battle with diabetes, kidney failure and heart problems.
Clyde E. Rawlins was born on the island of St. Kitts on Oct. 6, 1954, and moved to St. Thomas in 1968. He was a graduate of Charlotte Amalie High School, Class of 1975. He later obtained a Bachelor of Science at the Tuskegee Institute in Alabama in 1979 and a Master of Public Policy and Administration at the Mississippi State University in 1981. He was a member of Alpha Phi Alpha Fraternity. He has received several awards, including Outstanding Young Men of America from 1981 – 1985 and Who's Who in Executives and Professionals.
In 1984, Clyde Rawlins founded Rush It, Inc after he returned home to St. Thomas from a trip without his luggage. He noticed there were no airport baggage delivery services. Today, Rush It, Inc has grown to a full service company providing courier, freight and private mail box services throughout the United States Virgin Islands and the British Virgin Islands. The company headquarters is conveniently located at Cyril E. King Airport, on St. Thomas, with other offices on St. Croix and Tortola.
He is survived by his wife, Threcia Cooper Rawlins; sons: Clyde Kelly Everett Rawlins and Travis Jhamir Rawlins; stepson, Terry Donovan; mother, Hyacinth Rawlins; sisters: Valerie Rawlins, Joan Rawlins, Ursula George, Stacy Rose, June Elliot and Julie Morton; brothers: Dennis Rawlins, Dwight Rawlins and Elvis Rawlins; mother-in-law, Marion Cooper; and father-in-law, Charles Cooper Sr.
There will be a viewing held at 10:30 a.m. and a funeral service at noon on Monday, Nov. 22, at the Church of God of Prophecy, 5C Hoffman, Waymoth Rhymer Highway, St.Thomas. Interment will follow at the East End Cemetery.
For more information, please contact

rush@islands.vi