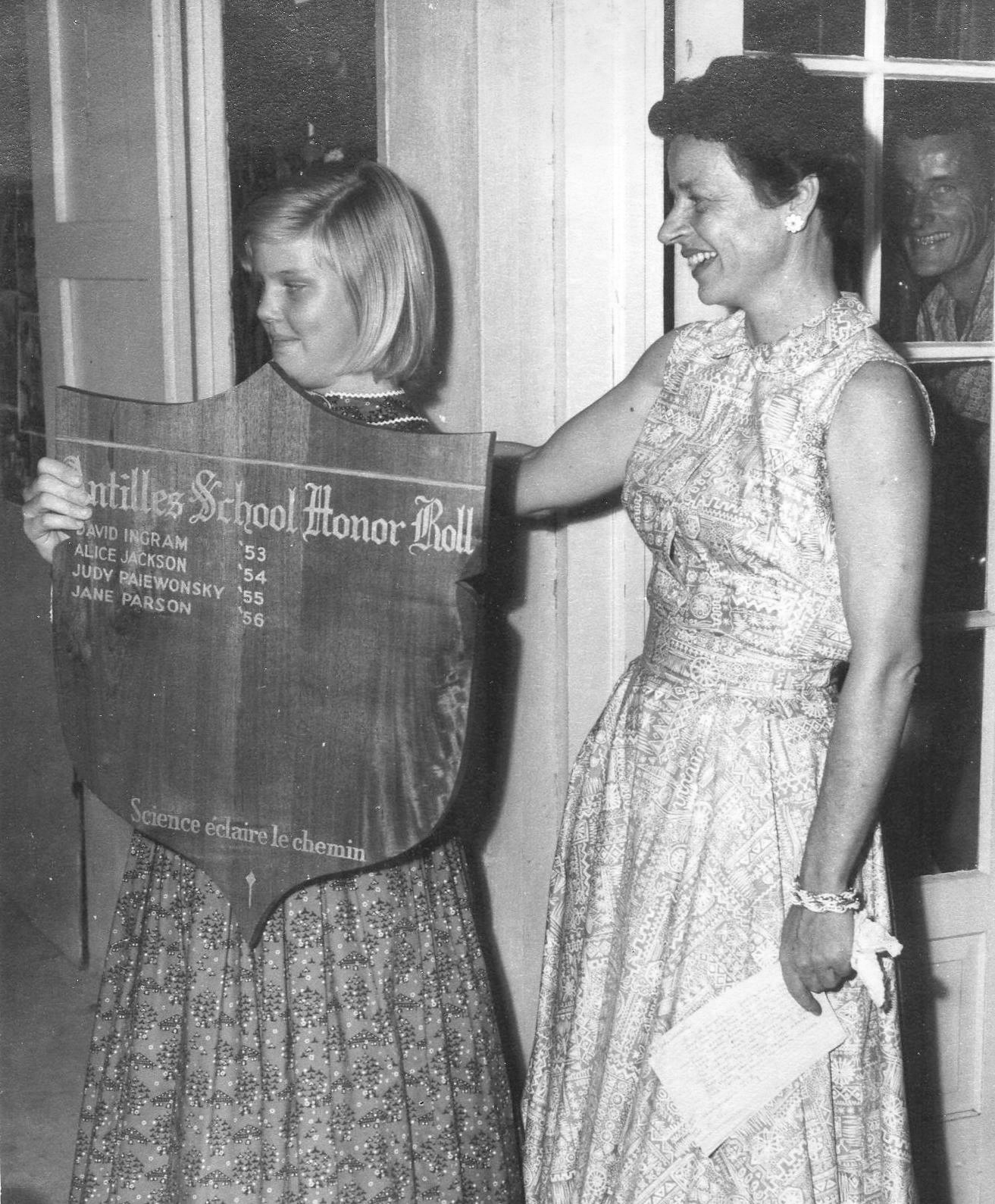 In 1948 Howard A. Jackson sold off most of his business interests and decided to make a new home on St. Thomas. The island suited him and his family in all ways, except one – it lacked the educational opportunities he wanted for his children.
On nearby St. Croix, a woman named Deborah Finch, who held a teaching degree from New York University, was growing frustrated in her attempts to establish a private school there.
Enter C. Frederick Dixon. Dixon was the federal director of education for the U.S. Virgin Islands who had been watching Finch's efforts while also trying to assist Jackson. He put the two together – one had the money, the other the educational credentials – and in 1950 Antilles School was founded on Denmark Hill, in a home overlooking Charlotte Amalie harbor.
On Columbus Day weekend, Antilles School celebrates its 60th anniversary with four days of activities and an all-class reunion. A student-made artwork in honor of the anniversary will be unveiled during a welcome reception on Oct. 7. Antilles families, past and present, as well as current and former faculty will be participating.
"Some alumni have not seen our campus in a long time," said Head of School Paul Horovitz, "and it's always a pleasure showing them the changes – our library, our new performing arts center, our magnificent MCM Center with its state-of-the-art fitness center. This is also an opportunity for alumni to catch up with their favorite teachers, which speaks to what's really so special about our school – the faculty."
Talk to at least one alumnus, and he'll tell you that the founding head of school, Deborah Finch, was one such unforgettable teacher.
"I was fortunate to have gone to a lot of good schools – Andover, Bryanston, Harvard – and Debbie Finch was the best school person I ever met," said Paul Hoffman, one of the original 13 Antilles students. "She was tough, fair and demanding, yet she somehow never left failure open as an option."
When the school's doors opened in October of 1950, 13 students from 10 families walked through. By the end of the year, the school boasted a permanent enrollment of 26, and a "transient" enrollment of 17 students whose families wintered in the Caribbean.
Today Antilles enrolls 500 students, toddler through grade 12, in a college preparatory curriculum that offers need-based financial aid to half the student body. It's a commitment that started with the founders.
"Howard Jackson was a very generous benefactor to the school, but even so, those early days were fraught with financial challenges – finding a location, building a facility," Horovitz said. "Nevertheless, even with those hardships the founders set aside money every year to support qualified students with demonstrated financial need."
Antilles constituents, current and former, interested in attending the activities are encouraged to call the school for more information at 340-776-1600, ext. 222.