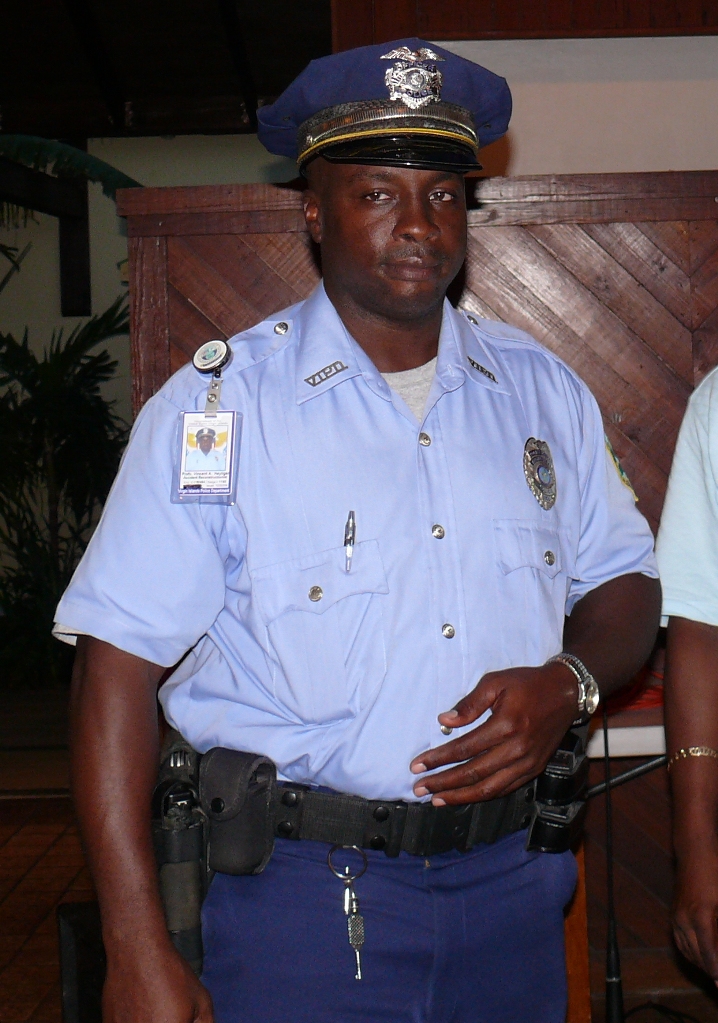 The St. Croix Hotel and Tourism Association honored V.I. Police Officer Vincent Heyliger and Police Cpl. Fred Brathwaite for their dedication and professionalism this week at the Palms at Pelican Cove on St. Croix.
The two were named St. Croix's January and February police officers of the month by their peers. Hotel Association President Lisa Hamilton said the association wants to honor the officers both as an expression of gratitude for their exemplary service and to build ties between the business community, the police department and the community-at-large.
V.I. Police Department Public Information Officer Melody Rames read aloud the officers' commendations and accomplishments. Heyliger, who works in the Traffic Investigation Bureau, was nominated by his commanding officer; Sgt. Joseph Platt, because "he has proven to be a great asset to the Traffic Investigation Bureau and the community," Rames said. He sets a good example, takes pride in his appearance and equipment, completes reports in and timely and professional manner. He never reported for work late in January and had only one sick day. In January, Heyliger made three arrests and handled 27 cases. He also wrote 50 citations, contributing to safe driving conditions on the island's roads.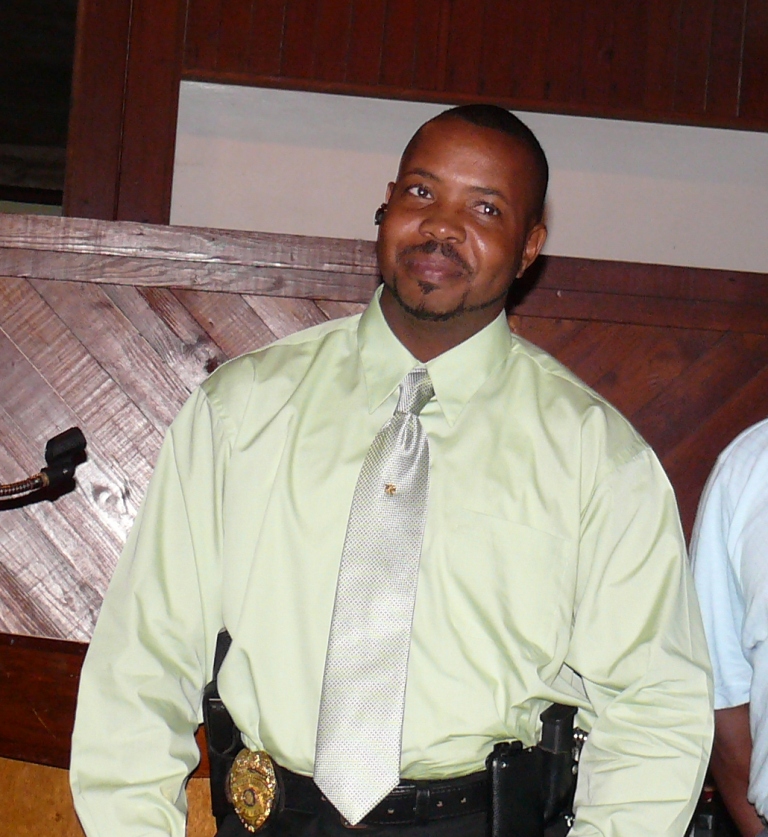 Sgt. Ismael Ramirez, Brathwaite's supervisor in the Criminal Investigation Bureau, nominated Brathwaite. In the nomination, he said Brathwaite continues to exhibit a growing knowledge of criminal investigation. February was very productive for Brathwaite, who made three felony arrests and assisted in many others that month. The three arrests were for kidnapping and assault; assault and unauthorized use of a firearm during a crime; and one arrest for two counts of possession of unlicensed firearms.
"Through his diligence and dedication to duty, [Brathwaite] took three dangerous felons off the streets of St. Croix, making the community a safe place to be," Rames said.
To select the officer of the month, commanders submit names of officers under their command and, based on their performance during the month, all the commanders vote. Each month one officer from each island, whose performance and accomplishments exemplify professionalism and dedication above and beyond the call of duty, is selected.