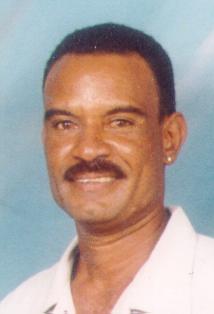 Juan Aponte of Estate Glynn died on Oct. 29, at the Veterans Hospital. He was 44 years old.
He is survived by his parents: Clara Aponte and Juan Aponte Sr.; children: Jessica, Angela, Ikxia, Juan Miguel and Juan Cesar Aponte; granddaughter, Jazmarie Joseph; sisters: Victoria James, Laura Bayley and Adalia Quiles; close friend, Rolston Friday Jr.; and other relatives and friends too numerous to mention.
A viewing will take place from 3-5 p.m., Wednesday, Nov. 4, at James Memorial Funeral Home. There will be a second viewing at 10 a.m. and a funeral service at 11 a.m., on Thursday, Nov. 5, at Calvary Baptist Church. Interment will follow at Kingshill Cemetery/Veterans Section.