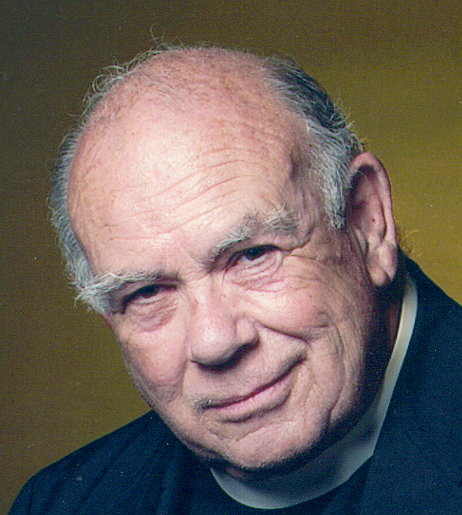 Like clothing styles, automobile tail fins, weight-loss diets, and public school curricula, religion has its fads. The pendulum never stops swinging.
DENOMINATIONALISM – Beginning as part of the Divine Right of Kings in 16th century Europe, every
denomination came into existence either because the king had the clout to compel his subjects to believe as he did, or because a group of absolutists thought every other group was in error. Many religious denominations owe their birth more to politics than to religion, and their continuance to "Faith of our Fathers" meaning "the church my daddy went to".
About 1960 famed theologian H. Richard Niebuhr wrote, "Denominationalism represents the moral failure of Christianity. . . . before the church can hope to overcome its fatal divisions it must learn to recognize and to acknowledge the secular character of its denominationalism."
To revise Robert Maynard Hutchins' famous comment about college athletics, denominations bear the same relationship to Christianity that bullfighting does to agriculture.
ABSOLUTISM – The religious mindset that kept denominationalism alive was the conviction that truth is a
literal, all-or-nothing affair. Doctrines based upon subjective interpretation of Holy Writ were given authority equivalent to scientific precepts; indeed if scientific findings contradicted, or appeared to contradict the Bible, the scientists were expected to go back to the drawing board. Even at our enlightened (?) point in history biblical literalists struggle to reconcile the words of Genesis with the existence of dinosaurs, and Darwin is derided in the classrooms of Kansas.
MEGACHURCHES- For the last decade megachurches and their frequently flamboyant clergy have been
major newsmakers of America's religious attention. This is not a new thing; early in the 20th century Moody Bible Church in Chicago and Aimee Semple McPherson's Angelus Temple in Los Angeles packed 'em in.
The megachurch movement, with some congregation's memberships the size of small cities, really took off in the 1950s. Social psychologists attribute it to a tepid cultural spirituality, the attraction of being able to fade into the woodwork, luxurious nurseries, and clergy who don't have much substantial to say but say it impressively.
SPIRITUAL BUT NOT RELIGIOUS – the current trendy way of describing themselves by those who reject
labels of "atheist" or "agnostic" but are disenchanted with the tyranny of denominational tradition, the brain-busting demands of absolutism, or the prettily presented thin soup served as spiritual food by megachurches.
Spiritual-but-not-religious is like saying "I'm a duck but I don't go near the water" or a money coin claiming to be heads but not tails. Like love and marriage, you can't have one without the other.
Spirituality is the aspect of humanness that makes us more than merely a package of chemicals worth merely $4.50 on an inflated market.
The self-conscious awareness of time, place, and persons beyond ourselves, the intentionality of choosing to establish and maintain interpersonal relationships, a capacity to acknowledge and appreciate beauty, an inherent instinct for grasping the concept of right and wrong: these are, among others, what spirit is composed of.
Religion is the mental and moral structure we build with these spiritual components. It may or may not include the presumption of deity, but it is religion nonetheless.
To be human is to be spiritual, to be human is to be religious.
But when you hear someone piously declaim that their way of being spiritual/religious is the right or best way, remember zoot suits and the tail fins on the 1960 DeSoto.
Jack Wilson is an Episcopal priest.