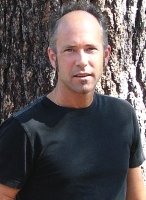 Using Sport for Social Change founder Dean Doeling was walking by Julius E. Sprauve School on St. John some years back when the Beaverton, Ore., resident noticed that the kids were playing soccer with an old, flat ball. Other kids were just standing around, presumably because there wasn't enough equipment to go around.
Fast forward to 2008, and Doeling was back on St. John for another vacation.
"I talked to some people and I found there was a much broader need," he says.
Doeling, a production artist for the sports equipment company Nike, moved into action and started Using Sport for Social Change. He convinced Nike to donate equipment, mainly by calling around various departments to ask for samples.
"I got footballs, basketballs and soccer balls," he says.
Eventually, Nike corporate paid to ship 120 balls of various styles to the St. John Community Foundation, which is serving as a conduit for the donations.
He connected with a former Nike employee, who also lives in Beaverton, through his website. That person stuffed two duffel bags filled with balls to bring them to St. John on his vacation. Doeling says that a few other people have made donations, including two young women in Wilmington, Del., who held a bake sale to raise $65 for shipping.
St. John resident Luigi Costello, who serves on an ad hoc advisory group, says to date a total of 230 balls were delivered to St. John by various methods.
Alas, Doeling still has 150 balls in his basement waiting for funding to ship, but it will take assistance by those interested in St. John to get them to the island.
"There are so many people out there who want to help but don't know how," he says.
Doeling, 44, is doing this because he wants to help the youths on an island he's learned to love. He says that giving them something positive like sports will help deter the youths from violence, drugs and teen pregnancy.
He has made a total of five trips to St. John since his honeymoon at Caneel Bay. Now divorced, he has since moved on to Concordia Preserve, and spends his vacations exploring the island. While he says he'd like to move to St. John, it's not feasible.
"And I can do more from here," he says, speaking by phone from his Oregon home.
He's also the father of two: Nicholas, 10, and Cameron, 5. He says he really loves children, and is extending this to the children of St. John.
Doeling stresses that he isn't trying to take over any organization's sports programs, but wants to fill in the gaps where equipment is needed.
Through his website, he was able to connect up a basketball expert to help with a June clinic at Pine Peace basketball court, and he sent down a dozen baseball gloves for the annual Ruby Rutnik Memorial Tournament in April. He's also planning a field day in October with the help of the advisory group.
It includes Community Foundation Director Paul Devine and residents Laurie Odenbach, Julie Simeck, Kristin Cox and Beth Jones, as well as Costello.
"If we waited for government officials to start this program, we'd wait a long time," Costello says.
For more information, visit www.usingsportforsocialchange.com or call Doeling at 503-532-6756.