Local news — St. Thomas
Prosecutors, Defense Stake Out Positions in Miller Trial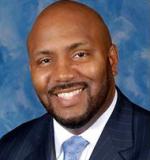 Promising "compelling" evidence on each side, both prosecuting and defense attorneys laid out their cases Friday for and against the four former Schneider Regional Medical Center officials accused of conspiring with one another to defraud the hospital of millions of dollars.
It took at least half an hour for V.I. Superior Court Judge Michael C. Dunston to list the myriad charges facing Rodney Miller Sr., Amos Carty Jr., Peter Najawicz and June A. Adams. The trial began in the early morning with a flurry of motions from the defense, attempting to cut out certain pieces of evidence and any references to past convictions they said could prejudice the jury.
Miller defense attorney Alan Teague also followed with a motion that would prevent any of the attorneys or officers involved in the case from talking with members of the media, whose "need to sell papers," he said, has helped push the hype surrounding the trial to astronomical levels. Miller, brought on in 2002 as the hospital's chief executive officer, is charged with, among other things, conspiracy to violate the Criminally Influenced and Corrupt Organizations Act (CICO), embezzlement by a private officer, obtaining money under false pretenses and embezzlement by a fiduciary.
In her opening statement to the jury, government attorney Denise George-Counts said Miller was at the helm of the three-man conspiracy, in which he allegedly racked up close to $3.8 million in salary and associated perks by the end of his five-year tenure. Working alongside were Carty and Najawicz, who -- in their respective positions as chief operating officer and chief financial officer -- allegedly approved and made the payments, while also pulling in thousands more than the $80,000 salaries included in their government Notices of Personnel Action (NOPA), George-Counts said.
Adams -- the hospital board's former chairwoman -- is charged with aiding and abetting the trio, along with three counts of perjury for letters that George-Counts said Adams allegedly sent approving payments for Miller, but later denied having produced. All transactions referenced in the case span from December 2002, after Miller was hired, to August 2008, after a joint local and federal audit was released, exposing the alleged activities at the hospital.
"This case is about fraud, deception, corruption, theft and a breach of the public's trust," George-Counts added in her opening arguments, saying that the government's evidence will show scores of money transfers from the hospital's accounts to the three executives, for their own personal use.
"This money was approved for each other, by each other, and collected by each other -- that's what you call conspiracy," she said.
Likening the government's case to an iceberg, George-Counts said that it would appear at first glance that conditions were improving at SRMC under the officials' care. But it is "what lies beneath" the surface that needed to be explored, she added. As she spoke, George-Counts directed the jury's attention to a projection screen set up in the courtroom, where the words "what lies beneath" were emblazoned in red across an image showing the calm tip of an iceberg on the surface of the water and what was churning under the waves below.
While Miller appeared to be doing well from the get-go – putting on a new coat of paint, shining the floors, boosting employee morale at the hospital and getting the facility accredited for the first time -- the "truth" was that he was using Carty and Najawicz to help fill his pockets with money for housing advances, automobile allowances and educational reimbursements, among other things.
"In 2005, over $400,000 was transferred from the hospital's accounts to Rodney Miller's bank accounts," she said, adding that the payments were made under an employment agreement for Miller that "did not exist."
Meanwhile, Miller, Najawicz and Carty were all signatories to a Scotia Bank account that George-Counts said was approved by the board for hospital purposes but was used by the executives as their "own personal slush fund."
"They were using it to make large payments and transfers to themselves, and they kept secret what the account was for," George-Counts added. "So, it is things like this you will see: the taking of things they weren't entitled to."
Putting a different spin on what he called the government's "accusations," Teague said Miller should be commended for the brief list of accomplishments provided by George-Counts -- particularly for the accreditation of the hospital, which he said the facility had been striving for since the early 1980s. And choosing a different set of adjectives, Teague said the case was not as complicated as the government had alleged, but was rather based on ignorance, intimidation and political agenda.
"The government said this case is about money, deceit, corruption and fraud," Teague said. "Well, that's what sells. It's what the newspapers like to hear, it's the government's vendetta right now. But it's a smokescreen."
Coming in, Miller was offered a NOPA salary of $130,000 to $150,000, but as he continued to perform -- and was offered a job at a hospital in Illinois with a salary range of $415,000 to a potential $543,000 -- the board hired an independent firm to conduct a study on what they should be paying Miller. The study, Teague said, revealed that Miller was being paid in the 25th percentile when compared to hospital execs in similar positions across the country, and board members -- whose testimony Teague said would be forthcoming -- wanted to bump that up to the 75th percentile.
"But when the story broke, all people saw were big dollar signs, large amounts of money," he added. "And they made of up their minds."
Refuting George-Counts' claims of deception going on beneath the surface, Teague added that Miller had admitted, during a hearing of the Senate's Finance Committee, that there were officials being paid above their NOPA salaries.
"And here's where you see the political agenda, because there were many other individuals making above NOPA at the hospital, but you don't see them up here," Teague said. "They haven't been charged with a crime. There's a political agenda as to why these three individuals are up here."
Carty defense attorney Anthony Chambers put forth a similar argument, listing his client's accomplishments, but adding at the end his previous aspirations for the governorship, which also factored into Teague's argument of a "political agenda." Eloquent at the podium, Chambers said he agreed with the government's assertions that "what lies beneath is so important."
"I think what lies beneath truthfully has to do with what lies beneath the prosecution's case," he said. "And what lies beneath it is the truth."
Saying that Friday was the first day of the "vindication of Amos Carty," Chambers instructed the jury to disregard the mess of abbreviations -- CEO, COO, CFO -- referenced in the government's argument.
"There's only one I want you to remember," he said. "And that's FAM: Free Amos Carty."
Chambers echoed Teague's sentiments about ignorance being a driving factor in the case -- particularly when it came to the officials' salaries.
"There are salaries of significance in this case," he said. "But who here doesn't want to be paid what they're worth?" Chambers contended that there was no "hidden agenda" on the parts of Carty, Najawicz and Miller and that many of the hospital's other employees were also being paid well, and -- in the case of individuals like Carty -- had loans up to $10,000 provided by the hospital waived, "forgiven or overlooked."
"This case isn't very complicated, it's very simple," Chambers said. "Whatever they have, what you'll see in the end is that nothing was hidden, nobody lied and that everything done was proper and legal."
Like a baseball team bringing in their closer in the final inning, local defense attorney Robert King sought to seal the deal for Najawicz, saying that his client, in the end, was being arrested and charged for simply doing his job. Prior to coming to the territory, Najawicz was working at a hospital on the mainland and was offered a base salary of $100,000 to come to SRMC, with a $10,000 signing bonus, a comparable increase after six months and a two-year severance package.
His government NOPA was for $80,000, but the signing bonus and other perks offered by the hospital increased the bottom line -- but that wasn't Najawicz's fault, King said.
"He is basically getting charged with accepting the terms of the agreement offered by the government," King said about his client. "And the government is saying, 'because you accepted the job, we're going to prosecute you.'"
King added that there is nothing in V.I. law that says getting paid above your NOPA salary is a crime. And, to add insult to injury, Najawicz is now being prosecuted for being the one that signed the checks for expenses he was directed to pay by either the board, Carty or Miller, King said.
"They all counter-signed," he argued. "Now they want to prosecute him for making the payments. They want to charge him for a crime. But the crime is really that he's sitting up here at this table."
Dunston said that Adams, who sat quietly throughout the hearing, would be reserving her opening arguments.
The trial's first day wrapped in the early afternoon, with Dunston promising to continue with the prosecution's case 9 a.m. Monday.