St. Croix business — St. Thomas
Source Manager's Journal: Building Trust in Hard Times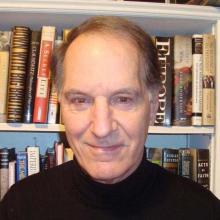 Niall Ferguson is a historian and an authority on the 20th Century. Like many historians, he views World War I as the disastrous spark that produced a century of violence and destruction. War and devastation were triggered by three things: economic turmoil, ethnic tension and declining empires. He believes that all three conditions are present today, and that the term "recession" doesn't capture the true danger that the world faces. Instead of the multiple empires in decline at the outbreak of World War I, in his view, it is the American Empire that is in decline today.
As another historian, Professor Malik Sekou, has pointed out in The Source, the Virgin Islands became an outpost of the American Empire as a direct result of World War I. Almost a century later, with storm clouds gathering again, what does the unfolding situation mean for the Virgin Islands? And, most importantly, what can Virgin Islanders do to minimize the social, economic and political impact of these developments?
An outsider trying to help answer these questions has one big advantage and one equally large handicap. The advantage is in not being accustomed to all of the things that local people take for granted. This is the "fresh eyes" bonus. Here is an example: I believe that Virgin Islanders and local society have benefited from having awful cable-television service. It has spared many people from the full impact of the constant lying of commercial hucksters and the poisonous effects of what is called cable news.
The outsider's handicap is in not really understanding the culture -- or, more accurately, the cultures. For example, a recent Source writer praised St. Thomas taxi drivers for having sacrificed "so much for the benefit of the community." After I stopped laughing, I had to ask myself, am I missing something here? I don't think so, but as an outsider, I don't have enough confidence in my judgment to make a judgment.

Outsiders often have another handicap. Everyone's problems look a lot simpler from a distance. Distance produces the "they should ..." syndrome. What "they" ("they" is you) should do is almost always simple, straightforward and wrong. What outsiders can usefully do is to say, "This seems to be the problem, and here are some solutions or approaches that worked in other similar situations."
The lessons of history are often murky, but the pattern of group tensions worsening during economic downturns, and the door being opened to opportunists and destructive forces is too well established to ignore. What history also shows us is that there are many examples of individuals and groups in small communities who did the right and moral thing when everything and almost everyone around them was going in the opposite direction. They made a difference.
I believe that there are two basic assumptions that should shape positive responses in bad times. The first is that change is coming, that whenever this downturn ends, we are not going to return to the materialistic, shopping-driven culture that America had become over the past several decades. Even if we want it, we won't be able to afford that kind of society. How this plays out socially and politically is anybody's guess, but the likelihood of going back to where we were is almost zero. Whatever happens, there are certain to be stresses and tensions among groups. These can be managed either well or badly.
The second assumption is that building trust is the single most important ingredient in responding to change. Trust has taken a beating in our society in recent years. It is difficult to identify any sector in society, except possibly the military, that has not declined in our trust. And this mistrust has been earned. Greed and dishonesty have corrupted almost every major sector of society. To watch commercial television is to be bombarded with all manner of scams, from pharmaceuticals to get-rich schemes.
When everyone seems to be trying to put one over on us, isn't it safer just not to trust anybody? This is especially true of those who are not like us. And once we mistrust "them," all kinds of other bad possibilities open up. To take one big example, many Americans do not see the torture scandal as a national shame. What is striking about these individuals is their willingness to torture and deny rights to "others" because they can't imagine it happening to them. It's always about somebody else, the "other."
Several writers to The Source have commented on the destructive qualities of the Constitutional Convention. They are right to do so. The use of the convention to define "others" breeds precisely the kind of mistrust that communities cannot afford in difficult times. Dividing people into favored and disfavored groups cannot be dismissed as the views of "fringe" individuals. Economic turmoil almost always empowers the fringes, especially when these kinds of views go unchallenged. And, to the outside observer, the two poles, "born here" and American flag-waving "we're here now" seems to be a particularly toxic brew.
Building communities where everyone feels that "we are all in this together" does not happen by accident. It takes a conscious effort from both the top down and the bottom up. "Celebrations" of diversity or a "trust week" won't do the job. These columns have focused on finding concrete approaches and tools for solving tough problems. This is a tough problem. Building trust is a process that takes time and effort. Losing it can happen in a flash, and once it's lost, it is very difficult to get it back. Here are some bottom-up approaches that have been successful in building trust.
Name the problem and set a clear goal. Most people would not name mistrust as a critical problem in their community. It feels too abstract. Start with a simple question: What happens because we have high levels of mistrust in our communities? The Constitutional Convention is just one such outcome.
Then a second simple question: What do we want to be different in the future? The workplace -- government, private or non-profit -- is one useful starting point for a bottom-up effort. Two useful approaches: It is always surprising how little people know about their coworkers, and how a simple exercise can build trust. Make sure that everyone knows where all of their coworkers grew up, how many brothers and sisters they have and what their interests are. Second, identify a community project that people can work on together. Trust becomes the outcome rather than an abstract goal. Don't tolerate the "otherization" of groups. There are many examples of diverse communities being shredded and torn apart by violence because, at an early stage, there was no real challenge to the voices of division. Openly confronting these voices is totally different from ignoring real injustices, such as those that have produced the recent violence on Guadeloupe. If "we are all in this together," it is a two-way street, in which a rejection of wedge issues and the messengers of division are accompanied by real efforts to address issues of inequality and poverty. People are not likely to work together and build trust if they feel insecure or threatened. This places a big burden on the police. If they are seen as being indifferent to the safety concerns of any group or community, efforts to build trust will be crippled. Again, it is worth addressing these perceptions openly.
The value of trusting communities and the costs of mistrust are hard to overestimate. The easiest way to understand this simple truth is to look at a globe and list the countries that have unraveled because of internal divisions and mistrust across groups and regions. None of it was inevitable, and lots of people believed that "it couldn't happen here."