Showcase — St. Thomas
The Bookworm Reads: The Life of a Small-Town, Island Doctor
"Island Practice" by Pam Belluck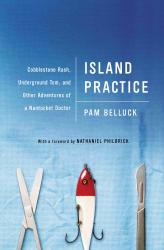 c.2012, PublicAffairs $25.99 / $29.00 Canada 275 pages
Superman can do anything. He can outrace a train, save puppies and people, solve crimes and sense things that are about to happen.
Superman lifts trucks over his head, powers through steel and he gets the girl in the end.
That's why they call him Superman.
But for some people on the island of Nantucket in New England, Superman comes in human form. He's not quite as strong, but his abilities are widely known. In the new book "Island Practice" by Pam Belluck, you'll read all about him.
Nantucket is an island about 30 miles off the coast of Massachusetts, but for its rich and influential residents, it's a world away from problems.
The island offers relaxation to stars, policymakers and commentators. Politicians go to Nantucket for much-needed rests and philanthropists summer there, but they aren't the only residents: Nantucket is the year-round home to a number of working-class folks and eccentrics.
When a small town like Nantucket becomes a magnet for people with "flaws," it needs someone who acts as "glue" to hold its citizenry together, both in body and mind.
Nantucket has its Dr. Lepore.
Tim Lepore (rhymes with "peppery") initially came to Nantucket to work for just for a month, but he "liked what he saw" in the town and its tiny hospital. He realized that the cases he'd see at Nantucket Cottage Hospital were nothing like those at his old job in Providence, R.I.
The Lepore family's move to Nantucket was, for its islanders, one of the best things that ever happened.
Tim Lepore is the town's Renaissance Man. He's their doctor, first and foremost. But, because Lepore has such diverse interests, he's become their protector, counselor, veterinarian, medical examiner, archaeologist, historian and school board member.
He prepares for some surgeries by reading books, is willing to find herbal "cookies" for chemo patients, and reluctantly does abortions.
He's "Hawkeye Pierce" in the flesh. But not even he can stop corporate progress when it sneaks onto his island…
I had three parallel thoughts as I was reading "Island Practice."
The first was that author Pam Belluck often made her main subject seem to me like a superheroic maverick-genius who irreverently flaunts the rules. That's fine, but I really would've liked to see the gushing dialed down a notch.
Secondly, several of those maverick-y things gave me pause, particularly because there were so many. Yes, Belluck sometimes made me chuckle with her accountings, but some shared incidences were fairly disturbing.
Thirdly, despite thoughts one and two, this book isn't all bad. It's flawed, but it was adequately interesting and kept me reading – which is good enough for me and may be worth a try for you, too. If you can overlook its testimonial-like feel, you might find that "Island Practice" fits your reading tastes just super.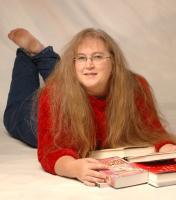 --
The Bookworm is Terri Schlichenmeyer. Terri has been reading since she was 3 years old and never goes anywhere without a book. She lives on a hill in Wisconsin with two dogs and 12,000 books. Her self-syndicated book reviews appear in more than 260 newspapers.