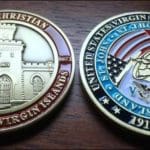 The V.I. Centennial Commission has chosen a brass commemorative coin minted by the 340 Group as the official V.I. Transfer Centennial Coin.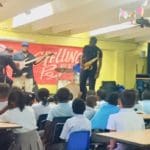 Ulla F. Muller Elementary School was buzzing Monday with the sounds of upbeat jazz encouraging students to clap and sing along throughout their lively music lesson.
Friendliness is being a friend, through good times and bad. You take an interest in other people and make them feel welcome. You share your belongings, your time, and yourself.
A man who was shot late Thursday in Estate Thomas was reportedly recovering from his injuries after surgery Friday at the Schneider Regional Medical Center.
A woman told the V.I. Police Thursday night that she had been the victim of an attempted rape and escaped after fighting off her attacker.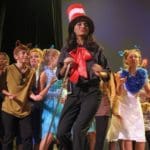 Antilles School opens its latest play – Seussical TYA! (Theater for Young Audiences) – on Friday.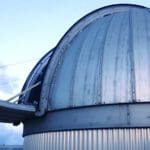 UVI astronomers were granted access by the National Optical Astronomy Observatory to two of the world's largest telescopes, located in Chile and Hawaii, giving students a chance to participate in cutting edge work.
A federal court Thursday ruled there is probable cause to believe that Spencer Wayne Allen, 25, on Tuesday maliciously damaged the U.S. Navy and Marine Recruitment Center by fire, U.S. Attorney Ronald W. Sharpe announced.
Selmo Watts, 34, of St. Thomas, pleaded guilty Wednesday in federal court to breaking into a Post Office, according to U.S. Attorney Ronald W. Sharpe.
At about 9:30 a.m. Wednesday, V.I. Police Officers arrested 30-year-old Shawn Tyson and charged him with second-degree rape, the VIPD reported.