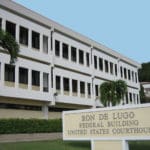 Four men – three from the British Virgin Islands and one from Florida – faced court action on St. Thomas Wednesday in separate cases involving charges ranging from cocaine to cash smuggling, U.S. Attorney Gretchen C.F. Shappert reported.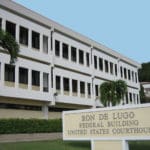 Victor Gonzalez Rodriquez, a 35-year-old Dominican Republic national, was sentenced Wednesday in U.S. District Court on St. Thomas for illegally re-entering the United States, U.S. Attorney Gretchen Shappert announced.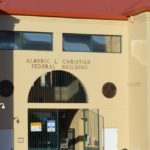 One man has been charged and another man's name is redacted in relation to a 17-year old minor female being coerced into prostitution on St. Croix.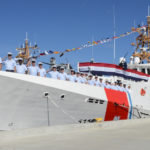 Four men from Guyana – Mohamed Hoseain, Richard La Cruz, Neville Jeffrey and Mark Anthony Williams – pleaded guilty in federal court to possession of cocaine on board a vessel.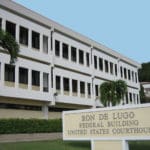 Juan Lorenzo Matias Peralta, 38 of the Dominican Republic was sentenced Monday 45 days for illegal entry, U.S. Attorney Gretchen C.F. Shappert announced.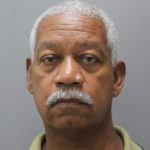 A 72-year-old St. Thomas man, Gerard A. Brunn, also known as Jerry, was arrested Monday and charged with a domestic-violence assault, the V.I. Police Department reported.
Virgin Islands Police Commissioner Delroy Richards said Friday that a bloody Thursday night shootout in the area of Lagoon Housing Complex in Frederiksted that left two people dead and seven injured was a retaliation for another shooting death that occurred earlier that day.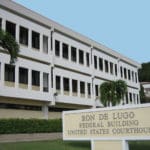 Michael Leonard, 21, of Pennsylvania, was sentenced Thursday in District Court on St. Thomas to 36 months in prison for misprision of a felony.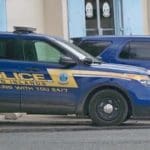 The body of a 24-year-old St. Croix man was found shot to death in the roadway early Thursday in Frederiksted, the V.I. Police Department reported. The victim was identified by by next of kin as Roland Bogan.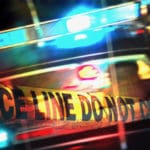 Kaiamesha Thomas, a 27-year-old working for R&T Unlimited Security Company, died late Saturday in a shooting in the Richmond area by the Charles Harwood Medical Complex, Christiansted where the modular hospital is being built.