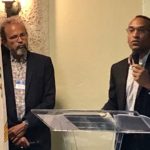 As Virgin Islanders recover from the devastation of Hurricanes Irma and Maria in 2017 and watch the destruction wrought by Hurricane Dorian in the Bahamas, a new disaster mitigation plan for the territory is taking shape.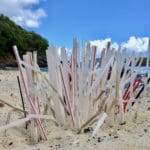 Coast Weeks in the U.S. Virgin Islands will kick off Saturday morning with a beach cleanup at John Brewers Bay on St. Thomas and at Southgate on St. Croix, the first in a two-month-long series of weekend events in the territory.
Marcia Jameson, who died on Aug. 16, was captivated and inspired by color and beauty, which she embodied on a myriad of canvases with oils and watercolors and pastels throughout her creative and prolific life as a visual artist.
Jerry, the storm system approaching the Caribbean, has grown into a Category 1 hurricane, according to the National Hurricane Center. On its projected path, Hurricane...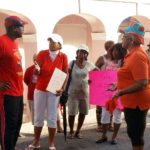 Gov. Albert Bryan Jr. issued the following statement in response to the concerns of government retirees, who were in front of Government House seeking resolution to longstanding retroactive wages owed to them.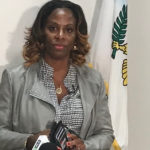 Congresswoman Stacey E. Plaskett released the following statement regarding a letter she sent to Governor Albert Bryan Jr. and Senate President Novelle Francis regarding the viability and sustainability of the Virgin Islands Water and Power Authority.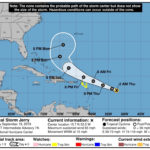 The U.S. Coast Guard set port condition X-Ray at 8 p.m. Wednesday based on the projected arrival of gale-force winds associated with Tropical Storm Jerry, which is expected to grow to a Category 1 hurricane by the time it makes its closest pass to the USVI.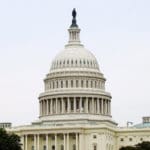 Eight lawmakers from Louisiana – all six members of Congress and both senators – signed a letter to Gov. Albert Bryan pleading for action...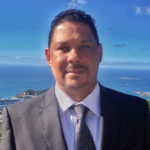 Beach access and beach development were the subjects of two bills tabled at the committee on Government Operations, Consumer Affairs, Energy, Environment and Planning on Wednesday.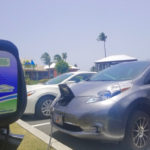 St. Thomas electric vehicle owners and advocates are taking part in National Drive Electric Week events in an effort to encourage more Virgin Islanders to make the switch to electric.