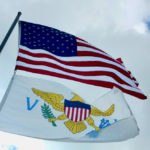 The Virgin Islands National Guard (VING) has a unit deploying overseas this summer. A pre-deployment workshop and ceremony will be held from 8 a.m. to 5:30 p.m., Sunday, April 7, at the Buccaneer Hotel on St. Croix.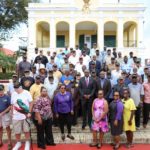 The event, which was attended by dozens of Vietnam veterans and their families, was held in honor of National Vietnam Veterans Day, which is commemorated nationally on March 29.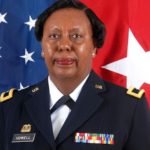 The Virgin Islands National Guard (VING) will conduct a retirement ceremony for its former territorial adjutant general, Brig. Gen. Deborah Howell, on Friday, March 29.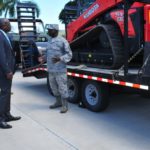 Gov. Bryan received an initial briefing, and then senior staff fielded questions from him in reference to facilities, personnel, funding and strategic goals, including federal activation and Territorial Active Duty (TAD). Soldiers and airmen shared with the governor unit capabilities at the eight-piece equipment display.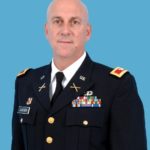 Col. Jaschen, who is a graduate of the U.S. Military Academy at West Point, N.Y., and the U.S. Army War College, is a 30-year veteran of the U.S. Army and served as VING army chief of staff.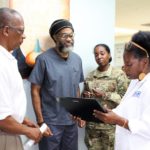 Employer Support of the Guard and Reserve (ESGR) gave its Patriot Award to Frederiksted Healthcare Inc. (FHC) dentist Dr. Dale Manuel on March 5.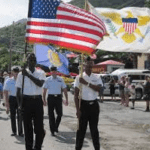 Previously, veterans were only able to obtain an ID every other month due to the only ID card machine the VA had being moved between districts. Now, there is an ID card machine in each district that will be available daily.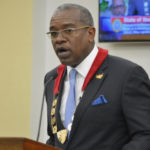 Gov. Albert Bryan Jr. appointed Col. Ivan R. Udell as the acting adjutant general of the Virgin Islands National Guard (VING) and retired Lt. Col. Elwyn Browne as chief of staff of the Office of the Adjutant General.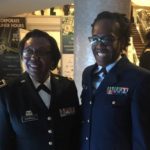 Virgin Islanders were recognized and well represented at the 15th Annual Stars and Stripes Military Dinner, hosted by the U.S. Coast Guard in Washington, D.C., on Feb. 8.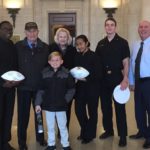 Matthew (Matty) and Gloria Yacovino drove down from their residence in New York City to Annapolis to meet with some U.S. Virgin Islands midshipmen.