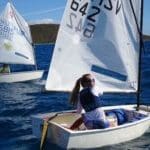 The 2017 Cruzan Open Regatta drew 55 junior sailors from across the USVI, the BVI and Puerto Rico this past weekend.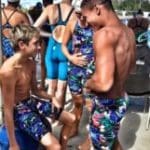 Twelve St. Thomas Stingray swimmers traveled to Florida to compete in the Sectional Qualifying Swim Meet in the Plantation Aquatic Complex on Feb. 10-12.
A strong group of Virgin Islands National Track and Field Team members are competing in the indoor season, and they include college student/athletes and professionals.
The Virgin Islands' top men and women will compete in the St. Croix Central High School (CHS) Varsity Basketball Tournament on Feb. 16 - 19.
The USVI Soccer Association has announced its 2016/2017 Club Championship Tournament, which will be held Saturday and Sunday, Feb. 11 and Feb. 12.
The Virgin Islands Volleyball Federation has announced the upcoming FIVB-sponsored Level 1 Coaches' course on St. Thomas.
Anxious to compete, members of the St. Thomas swim team hurried to the starting blocks for the first swim meet of the 2017 season at the Aquatic Center in Estate Nazareth. By meet's end, the Stingrays had added two more swimmers to the Virgin Islands National Team.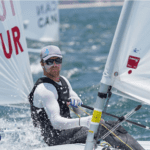 The Virgin Islands Sailing Association (VISA) has awarded Cy Thompson, two-time Olympic Laser sailor, the coveted title of 'Virgin Islands Sailor of the Year' for 2016.
The 35th Annual Women's Jogger Jam will be held at 4:30 p.m. on Sunday, Jan. 29, in the Wheatley Shopping Center.
Boys' Basketball: games played at the McBean Complex, Pine Peace, St. Thomas-St. John at Winston Raymo Center