It started as a hurried affair, but now FEMA is promising a long-term commitment to the Virgin Islands. 'We're here for the long run,' said Ricardo Zuniga, who recently took over the USVI News Desk for the External Affairs office of the Federal Emergency Management Agency.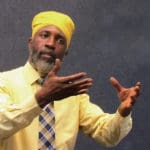 More than a dozen farmers attended a town hall Monday, suggesting programs that the V.I. Department of Agriculture can submit for federal funding for the 2018 Specialty Crop Block Grant.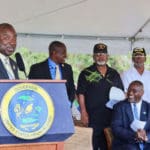 Nothing good happens before it's time and, according to Lt. Gov. Osbert Potter, Tuesday morning was exactly the right time for the official kickoff of a Waterfront expansion project which has been 30 years in the making.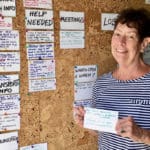 Two thieves broke into Connections in Cruz Bay early Sunday morning, but in spite of their efforts, they netted less than the price of a round-trip ferry ticket to St. Thomas.
A portrait of a young St. Thomas man painted by the Danish West Indies-born "father of impressionism" Camille Pissarro is about to be publicly exhibited for the first time in London, and will go up for auction in Copenhagen on May 29.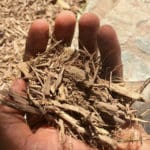 A dozen or so St. John residents worked together Saturday evening to spruce up Franklin A. Powell, Sr., Park near Cruz Bay's ferry dock. The team planted donated bougainvilleas and spread mulch created from hurricane vegetative debris throughout several planters in the park.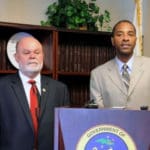 Touting a $1.5 million settlement awarded to the territory for faulty Takata airbags installed in local cars, Attorney General Claude Walker said affected residents...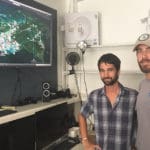 Hurricane Season officially starts in two weeks, and Love City Community Network (LCCN) is doing everything they can to harden their emergency network and develop new technology to improve communications following a storm.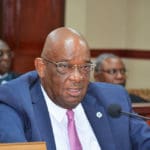 The V.I. Police Department recently bumped up starting pay for recruits to $40,953 – more than $15,000 above the $25,248 the VIPD listed as salaries for vacant police officer positions in 2017.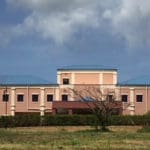 Liberty Medical Development announced Monday that is has closed on construction-loan financing for full development of its ambulatory surgical center facilities at Estate Diamond,...