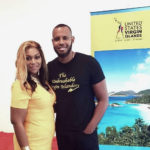 The Department of Tourism has named Assistant Commissioner of Tourism Elizabeth Hansen Watley as the acting director of the new Division of Festivals.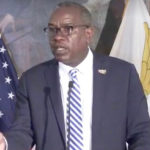 The Government of the Virgin Islands has paid all its outstanding debts for prior and current years to the Water and Power Authority, Gov. Albert Bryan announced Wednesday.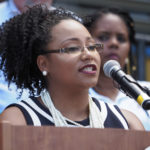 Three public schools on St. Thomas will be subject to a last-minute change of plans, according to top officials at the Department of Education. Education Commissioner Racquel Berry-Benjamin announced the changes Tuesday.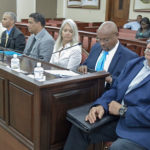 V. I. senators Tuesday peppered representative from the Port Authority, the West Indian Co. Ltd., and the Department of Planning and Natural Resources with questions about $40 million worth of port-enhancing projects across the territory.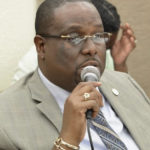 When Sen. Kenneth Gittens rose on the floor of the Legislature Tuesday to initiate what he calls "a more aggressive approach when it comes to WAPA," he encountered no resistance from the 14 other senators.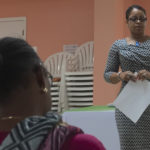 The St. Croix Long Term Recovery Group grew slowly, from a few members after the 2017 storms to more than 70 member organizations now, a who's who board of community leaders and a mission to provide the most necessary recovery services in an efficient way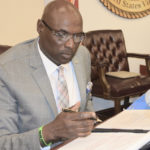 Kimberley Causey-Gomez is now commissioner of the Department of Human Services; Col. Kodjo Knox-Limbacker is Adj. Gen. of the V.I. National Guard; Calvert White is commissioner of the Department of Sports, Parks and Recreation; and Raymond Williams is director of the USVI Lottery.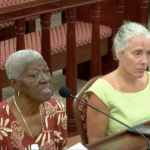 In session Monday the USVI Senate confirmed Janette Bowers as a licensed practical nurse and Ophelia Powell-Torres as a nurse educator to the Board of Nurse Licensure, and Tamara Mohammed and Patricia Towal to the Board of Licensed Counselors and Examiners.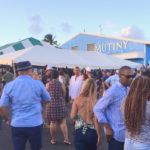 An estimated 1,500 to 2,000 people flocked to free festivities Saturday afternoon and early evening as Mutiny Vodka Distillery celebrated its grand opening at Estate Sion Farm.
Teams of disabled vets, with staff from local businesses and some local children, filled the air with laughter and cheers as Team River Runner returned to St. John.