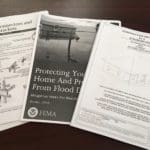 The Department of Planning and Natural Resources and the Federal Emergency Management Agency provided homeowners and contractors with information on recently-updated building codes and guidelines at a public briefing Wednesday.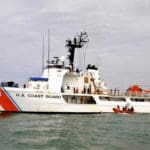 U.S. Coast Guard rescue crews ended their search Wednesday night for the crewmember who went over the side of a cruise ship about eight nautical miles southeast of St. Thomas. No trace of the crewmember was found.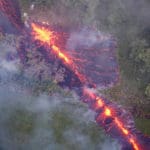 With the nation's , if not the world's, eyes focused with a mixture of awe, fear and fascination on Kilauea, the erupting Hawaiian volcano, began its most recent erupting narrative May 3, it raises the question, "What about the Virgin Islands?"
St. Croix native Johanna Bermúdez-Ruiz, recognized worldwide for her documentaries, will debut her first drama Thursday at an invitation-only gala premiere at Caribbean Cinemas.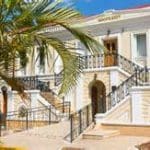 Gov. Kenneth Mapp has signed into law a bill from Sen. Myron Jackson to ban digital and animated billboards in the territory. The bill (Bill...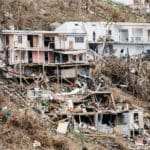 The Federal Housing Administration is extending its 90-day foreclosure moratorium for FHA-insured homeowners impacted by Hurricanes Harvey, Irma and Maria for another 90 days due to the extensive damage and continuing needs in hard hit areas, the agency announced.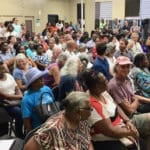 A large, sometimes restless crowd focused on the future of St. John Tuesday night, with special concern for the Julius E. Sprauve School, when Gov. Kenneth Mapp held a town meeting in Cruz Bay.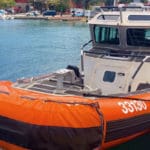 U.S. Coast Guard rescue crews are searching the waters eight miles southeast of St. Thomas for a crew member of the cruise ship MSC...
It started as a hurried affair, but now FEMA is promising a long-term commitment to the Virgin Islands. 'We're here for the long run,' said Ricardo Zuniga, who recently took over the USVI News Desk for the External Affairs office of the Federal Emergency Management Agency.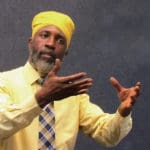 More than a dozen farmers attended a town hall Monday, suggesting programs that the V.I. Department of Agriculture can submit for federal funding for the 2018 Specialty Crop Block Grant.