Department of Labor Commissioner Nominee Averil George told lawmakers Thursday the combination of an unbalanced budget and a staffing deficiency is putting strain on the agency's abilities to fulfill its mandates, including fully processing claims within its workers' compensation division.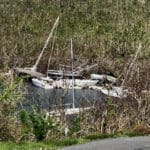 The new director of the Southeast Region of the National Park Service has been touring St. John and the Virgin Islands National Park since Sunday, seeing for himself the places he's been briefed about since moving into his new position on July 9.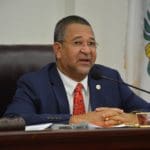 Two bills - one addressing student truancy in public schools and another addressing the process of closing a public school – failed to make it out of the Senate Committee on Education, Youth and Recreation Wednesday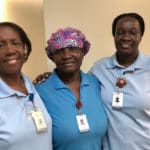 A donation from the Greater New York Hospital Association singled out the Juan F. Luis Hospital's lowest paid workers in recognition of their selfless efforts to keep the hospital running in the aftermath of Hurricane Maria.
Education Commissioner Sharon McCollum told a Senate committee Wednesday that placing modular classroom for Addelita Cancryn Junior High School on Charlotte Amalie High School field was a controversial decision. Critics had harsher words for it.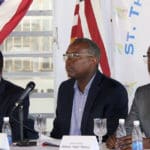 The primary election dealt an early defeat to freshman Senator-At-Large Brian Smith. Unofficial results from the Aug. 4 vote showed Smith running third to two other Democratic contenders.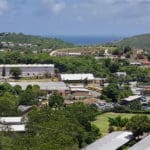 The U.S. Environmental Protection Agency proposed a changed cleanup plan at the Tutu Wellfield Superfund Site on St. Thomas, Wednesday. There will be a public meeting Aug. 23.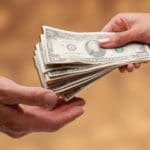 A contractor involved in energy savings performance contracts in the Virgin Islands, Puerto Rico and the mainland pleaded guilty to taking massive bribes or kickbacks from multiple contractors, including those working in the territory.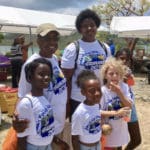 Day campers, seniors, tourists and community members enjoyed cultural displays and cool breezes Wednesday at a fair entitled, "Arts of the Ages," sponsored by the Virgin Islands National Park.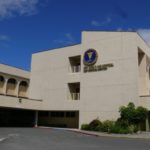 Laura Laura Forbes and Jacintha Stephen recently received national certifications, and from nationally recognized healthcare improvement organizations and the training those certifications represent has already been put to work at the Gov. Juan F. Luis Hospital on St Croix.