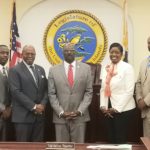 So the Legislature reorganized itself Wednesday, putting in Sen. Novelle Francis (D-STX) as president in place of Sen. Kenneth Gittens (D-STX) and Sen. Myron...
This is part four of a series looking into the severe failings of taxi service in the territory; how the wildly out-sized influence of the taxi lobby has brought us here, and what needs to happen.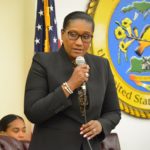 Before Sen. Donna Frett-Gregory was removed from her position as head of the Finance Committee Wednesday, all three of her pieces of legislation brought before the Senate were approved.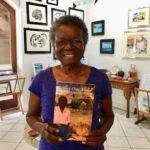 For decades, Janet Burton nursed the desire to tell the stories of St. Johnians of her parents' generation. Now, after years of research and interviews, she has self-published a collection of her work, "Before Our Time: An Oral History of St. John."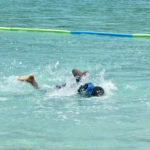 Virgin Islanders are surrounded on all sides by water and dependent upon the marine industry for livelihoods, yet conventional wisdom suggests, "V.I. kids can't swim." But considering the rich and ongoing history of dedicated people who have taught hundreds of children to swim, it is hard to believe.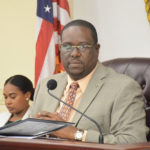 The Senate majority rearranged titles Wednesday, replacing Sen. Kenneth Gittens as Senate president with Sen. Novelle Francis, and replacing Sen. Donna Frett-Gregory with Sen. Myron Jackson as chairman of the Committee of Finance.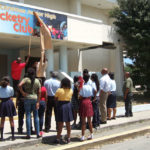 After meetings between the V.I. Department of Education and several group of parents last week, word began circulating in the St. Croix community that some schools will be closed and consolidated for the next school year. The DOE has issued no statement on the question and attempts by the Source to contact the district's public relations department by phone messages and email over the last three days have received no response as of Wednesday.
St. Croix lost one of its most knowledgeable historians when William Fleming Cissel (Bill) died May 1 in Ohio. For years anyone who had a question about St. Croix's history knew Bill was the go-to guy to get answers.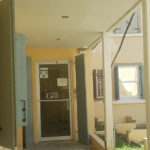 For almost a year, clients and staff have complained of a foul odor at the Women, Infants, and Children Nutrition Assistance office in Frederiksted, located on King Cross Street across from the Frederiksted Hotel.
On Tuesday evening, U.S. Virgin Islands senators agreed on resolutions honoring Kerra Samuel, the 2019 State Teacher of the Year from the District of St. Croix, and another to petition the U.S. Congress to provide subsidies to the Virgin Islands to assist in reimbursement of earned income credit and child tax credits.