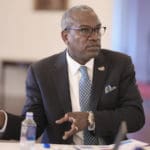 At this year's revenue estimating conference, Internal Revenue Bureau Director Joel Lee projected a 10 percent bump in V.I. tax revenues for fiscal year 2020, but Gov. Albert Bryan Jr. is warning against using up the hoped-for increase wastefully.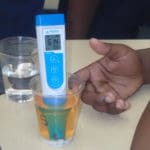 The "Plastics Lady," Kristina Edwards, along with Howard Forbes Jr. and Javon Stout are going into the territory's classrooms to educate students on water and reducing plastics.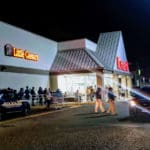 Only about 30 people waited in the dark outside the Tutu Park Mall Kmart Friday to take advantage of the store's 5 a.m. opening for this year's Black Friday doorbuster sale.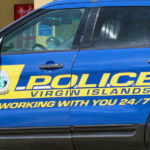 A man was shot and killed Saturday, Nov. 30, in the Campo Rico area of St. Croix, the V.I. Police Department reported. The victim was identified as 24-year-old Kaelan Finney.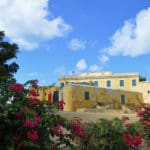 In 2002, then-Delegate to Congress Donna Christensen proposed to Congress that St. Croix be designated a National Heritage Area, a site designated by the United States to encourage historic preservation. Delegate Stacey Plaskett is now carrying on that fight by reintroducing the bill this week.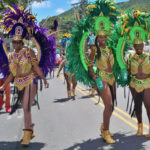 The deadline is looming to register for Crucian Christmas Festival events and the Department of Tourism is urging applicants to submit their forms before it is too late.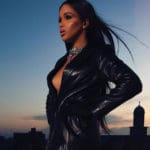 Aria Garcia took the inspiration she received from her Virgin Island grandmother's gift of a sewing machine to follow a career as a New York fashion designer. That career includes being creative director and CEO of AREGA, an emerging women's fashion line, and stints as an actress and model.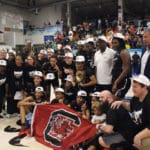 More than 2,400 fans were in the UVI Sports and Fitness Center to support hometown favorite Aliyah Boston, as the University of South Carolina upset No. 2 Baylor. The No. 1 Ranked Ducks also fell in the 2019 Paradise Jam's final day.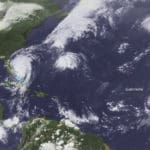 The 2019 Atlantic hurricane season, which ended Saturday, was marked by an above-average number of storms, including Hurricane Dorian. A video compilation from NOAA shows the entire season in one minute.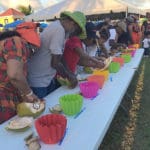 The coconut is one of the Caribbean's royal treasures. And Sunday, St. Croix Farmers in Action Inc., will display new ways to appreciate and share all the coconut has to offer at the Crucian Coconut Festival at the Estate Bethlehem Sugar Factory.