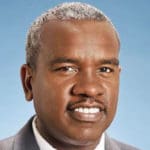 Making his first appearance as chair of the V.I. Public Finance Authority Board, Gov. Albert Bryan, Jr. appointed six new members to the board of the West Indian Co., Ltd. The VIPFA is the sole shareholder of WICO.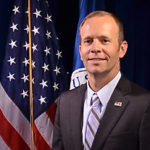 FEMA Administrator Brock Long resigned Wednesday, during a time when the U.S. Virgin Islands are highly dependent on funds and technical assistance from that agency. Deputy FEMA Administrator Peter Gaynor is taking his place as acting administrator.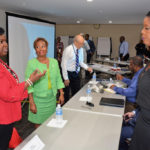 Federal Emergency Management Agency officials Jacqueline Heyliger and Marisa Allen briefed USVI senators on federal spending in the territory at an unpublicized, informal meeting at the St. Croix Training Annex in the Nissan Building in Christiansted Tuesday.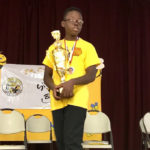 Michael Atwell, a seventh grader from Good Hope Country Day School, outlasted 14 competitors and spelled the word "torotoro" correctly Tuesday to win the 46th annual St. Croix District Spelling Bee.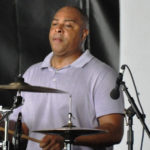 The Virgin Islands own Grammy-winning artist, drummer Dion Parsons, along with his 21st Century Band, will perform on Strand Street in Frederiksted from 6 to 9 p.m. Friday as part of the Sunset Jazz program.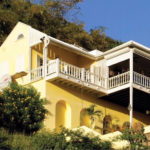 Tony and Nancy Ayer, authors of "Estate Mount Washington – the Discovery and Resurrection of a Lost Plantation," will sign and discuss their book from 4:30 to 6:30 p.m. Friday at Undercover Books & Gifts in Gallows Bay.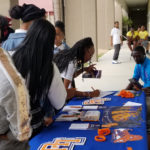 Students from St. Croix met with representatives of dozens of colleges, fraternities, sororities and military recruiters Tuesday at the CTEC college fair to consider where their future might take them.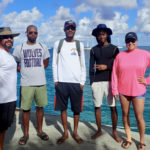 When Craig Harms and Brian O'Reilly met by chance hiking on the west end of St. Croix, they not only became friends but also hatched a plan to expand the marine industry in the Virgin Islands a few sailors at a time.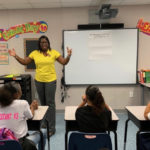 It was homecoming at Arthur Richards Jr. High School Monday, as 285 students, 30 teachers and eight para professionals returned to their campus for the first time since a pair of hurricanes rocked the territory in 2017. "We've been out of our home for two years. Since Hurricane Maria, we've been homeless," said jubilant Arthur Richards Principal Kent Moorehead.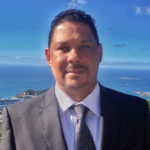 It would be hard to find someone with more experience of Virgin Islands Planning and Natural Resources than Gov. Albert Bryan's choice to head that department, and he didn't have to look very far. Like some talented understudy in an old movie, Jean-Pierre (JP) Oriol, 41, has been right there in the wings, learning all the parts.