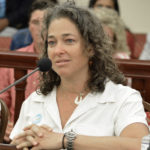 The Committee on Rules and Judiciary unanimously approved the ban of toxic chemicals found in most sunscreens on Thursday, moving bill 33-0043 forward to the full Senate. If it is enacted before January 2021 it will make the V.I. the first state or territory in the U.S. to have legislation against the chemicals oxybenzone and octinoxate.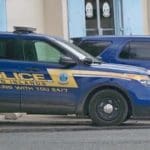 The V.I. Police Department named Edward Paul, also known as Eggnog, as a person of interest in a fatal shooting Saturday morning in front of Joanna's Bar in La Grande Princess.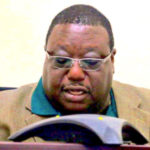 The Public Services Commission voted Wednesday to keep the Levelized Energy Adjustment Clause unchanged for now. The LEAC is a fuel surcharge on Water...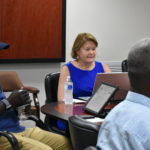 Water and Power Authority Executive Director Lawrence Kupfer said Thursday at a WAPA board meeting that he felt "semi-confident" that senators would support a...
In a confirmation hearing Thursday, Daryl Jaschen, nominated to direct the V. I. Territorial Emergency Management Agency, said there are deficiencies in the stocking of FEMA warehouses in the territory.
There was no opposition and broader participation at St. Croix's second annual Pride Parade Saturday morning in downtown Christiansted.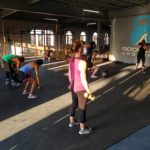 After two years at Yacht Haven Grande, Rock Life CrossFit recently moved into the old TV2 building and has upgraded their workout space.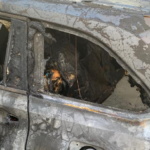 A homeless man was arrested on St. John Monday after he was caught on camera setting fire to the car used by the priest at Our Lady of Mount Carmel Catholic Church in Cruz Bay.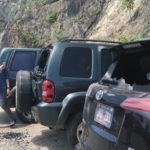 A St. John man was taken into police custody Wednesday afternoon after smashing the windows of at least 20 vehicles parked at the Marketplace on St. John.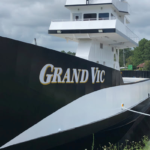 There is only one car ferry operating between Cruz Bay and Red Hook, which means commuters can expect extended wait times until further notice, according to the V.I. Port Authority.