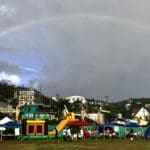 The power went off, the generator failed, and it rained hard at least three times. But if you ask anyone about the success of Light Up the Night, the main fundraising event for the St. John Cancer Fund held on March 24, you're likely to hear, 'It was awesome!'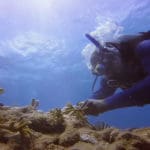 Despite the loss to hurricane damage of classrooms and laboratory equipment in the Center for the University of the Virgin Island's Marine and Environmental Studies at UVI, 14 students received a master's degrees in marine and environmental science at May 17 commencement.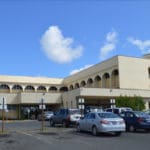 Gov. Kenneth Mapp vetoed a bill rearranging the leadership structure of the territorial hospital boards this week. He also signed a CZM permit for new mooring at Limetree Bay on St. Croix.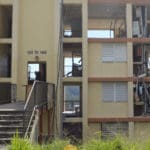 The U.S. Department of Housing and Urban Development awarded $9.6 million Tuesday to help the U.S. Virgin Islands rebuild from Hurricanes Irma and Maria.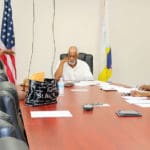 A series of court rulings issued in the past few days has cleared the way for a legal meeting of the St. Croix Board of Elections. That meeting is scheduled to begin at 10 a.m. Wednesday.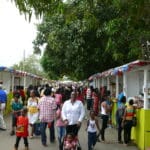 The Virgin Islands Annual Agricultural Fair is set to begin this Memorial Day weekend, Saturday through Monday, May 26 to 28, at the fairgrounds in Estate Lower Love on St. Croix.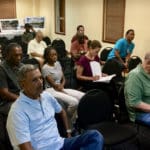 Officials from the Department of Public works fielded questions Monday evening from the St. Thomas community about road reconstruction and safety in light of the approaching hurricane season and influx of federal funding earmarked for road repairs.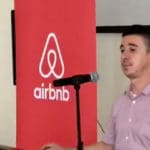 Data collected by online home-sharing giant Airbnb can provide a clear picture of who is coming to the territory for a visit, where they're coming from and often what they like to do, helping local hosts better market their properties, according to an official of the company.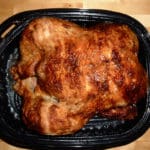 A proposal to extend the national ban on cockfighting to the insular territories, impacting Puerto Rico and the U.S. Virgin Islands, failed in the U.S. House of Representatives as lawmakers defeated the massive agricultural bill it was attached to, at least for now.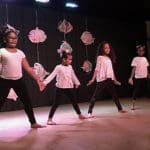 Students who have been enrolled in 22 different arts programs tumbled, danced, sang, and strummed their way across the stage at the St. John School of the Arts last Saturday and Sunday evenings.