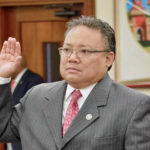 Richard Evangelista, Gov. Albert Bryan's nominee to lead the Department of Licensing and Consumer Affairs, told lawmakers Thursday his appointment signaled a new day for businesses and consumers, pledging a strengthened consumer protection division, a more efficient license application process and year-round compliance monitoring.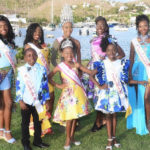 Five young women and one young man will participate in the 2019 St. John Festival Royalty Selection Pageant beginning at 6 p.m. Saturday in the lot of the old Lumberyard in Cruz Bay.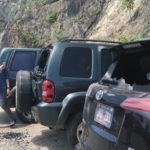 The recent mass destruction of car windows in a St. John parking lot provides a painful illustration of a protracted dispute between the American Civil Liberties Union and the USVI government. That dispute cites ongoing deficiencies at the St. Thomas jail.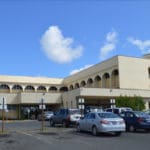 Dyma B. Williams, acting chief executive officer of the Governor Juan F. Luis Hospital, and her staff told Gov. Albert Bryan Jr. and members...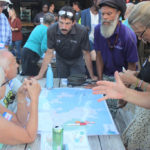 When more than 40 residents of Coral Bay gathered Tuesday night for a meeting hosted by the Coral Bay Community Council, they were given maps of their local area and then asked to break into small groups.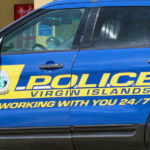 A 39-year-old male identified by next of kin as Victor Gonzalez was shot and killed Thursday morning in the Profit Hills Housing Community, the V.I. Police Department reported. It was the 11th homicide on St. Croix since the beginning of the year, the third in the last 10 days.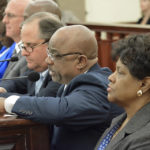 Already into the 2019 hurricane season, which started June 1, several senators said they were "frustrated" and "disappointed" about the lack of preparedness of V.I. government entities should another natural disaster strike.
A team of scientists at Howard University in Washington D.C. are studying the human impact of the 2017 hurricanes and are looking for voices and experiences from the Virgin Islands.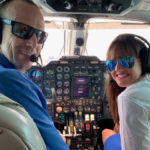 William R. "Billy" Bohlke, president and chief pilot at Bohlke International Airways on St. Croix, and Ashley Bouzianis, marketing director for BIA and its partner AeroMD, won Sapphire Pegasus awards at the fourth annual Caribbean Aviation Meetup on St. Maarten/St. Martin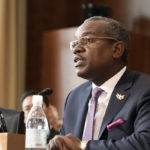 Administration officials from the Department of Human Services will testify Thursday before the House Committee on Energy and Commerce in Washington D.C., continuing the administration's push for congressional action to prevent the U.S. Virgin Islands and other insular territories from falling off the Medicaid "fiscal cliff."