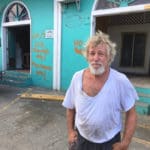 The owner of St. John Ice is not blaming the Lumberyard Complex for the closing of St. John Ice which left residents and businesses in Coral Bay without a source of bottled water for two days.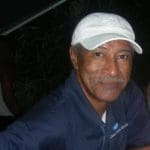 When the staff of the V.I. Legislature wanted to pay a video tribute to its former Public Relations chief, Lee Vanterpool, they found it was not as easy as they thought it would be. Despite the obstacles, LEGVI Media Services went on with the show in memory of the performer, media specialist and government spokesman.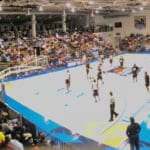 The 20th Annual Sun Stroke Hoop Classic provided a dramatic, back-and-forth game on Saturday night, with the Virgin Islands team falling in the end to a team of traveling streetballers, 128-119.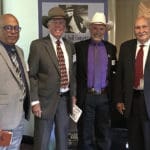 Hans Lawaetz, the long-time president of the Virgin Islands Conservation District, was inducted last week into the inductee to the National Association of Conservation Districts Southeast Region Hall of Fame.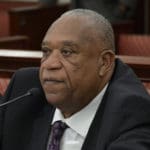 A slashed budget, a recently instituted minimum-wage increase, post-hurricane revenue drop, and the cost of uncompensated care are straining the Schneider Regional Medical Center's budget.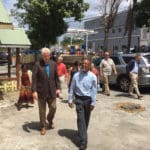 In his second visit to the territory following the 2017 hurricanes, former President Bill Clinton toured St. Thomas and St. John Friday to announce the Clinton Global Initiative-led solarization of two St. John schools and the Family Resource Center on St. Thomas.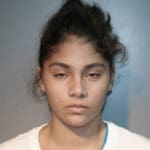 The Virgin Islands Police Department is looking for missing female minor, 16-year-old Lorena Asencio of St. Croix.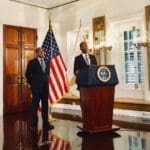 Attorney General Claude Walker, speaking at a Thursday news conference, asserted the governor can move funds around from lump sum budgets without legislative approval and set government pay levels without legislation.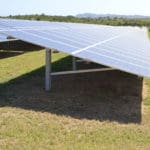 BMR Energy, a clean energy company owned by Richard Branson's Virgin Group, is taking over St. Croix's 4-megawatt solar farm in Estate Spanish Town.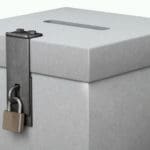 Primary election ballot counting continued on St. Thomas-St. John Wednesday and Thursday, and while there are no changes to the winners in the gubernatorial and Senate races, the additional votes have helped to solidify the leads of several candidates.