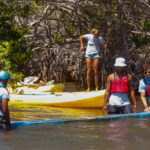 Data from Saturday's Second Annual Great Mangrove Cleanup shows that land-based plastic pollution – including water bottles, cups and grocery bags – comprise the majority of marine trash that gets caught in the mangrove forests around the St. Thomas East End Reserve.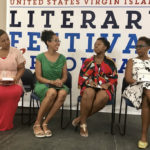 Four Virgin Islanders asked the audience at the V.I. Literary Festival what it means to "be a Virgin Islander," stirring a wide-ranging discussion among the crowd last Saturday at the Great Hall on the University of the Virgin Island's St. Croix campus.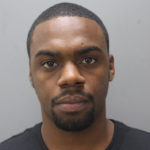 A federal grand jury on Thursday returned a 10-count indictment against St. Thomas boxer John Jackson. The charges include two counts of production of child pornography and three counts of transportation of a minor with intent to engage in criminal sexual activity.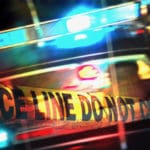 A man identified by next of kin as 37-year-old Hector Castano Estrella Jr. was shot and killed Wednesday night in the Contant area of St. Thomas, according to the V.I. Police Department.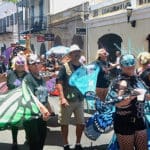 With the launch of the Calypso Elimination tent on Saturday, Carnival on St. Thomas is officially underway, with organizers promising more fun and events than ever before, along with the return of the end of the season fireworks.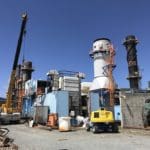 It's not in effect yet, but if the V.I. Water and Power Authority meets certain criteria, it has the go-ahead from the Public Services Commission to enact a base rate increase that would cover the cost of new leased generating units, along with running a set of Wartsilia generators that are not currently covered by existing rates.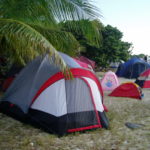 Campers are flocking to St. Croix's shores for annual Easter camping, right now. Below are reprints of 2007, 2008 and 2010 articles, exploring the history of this tradition and concerns that it could potentially fade away.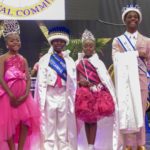 Sunday evening marked the selection of the first set of 2019 V.I. Carnival royalty, with Prince Shacoy Emanuel and Petite Princess Amaya Marks capturing both the crowns and the hearts of the audience at the UVI Sports and Fitness Center.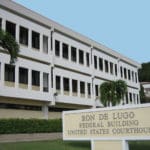 The top federal prosecutor in the U.S. Virgin Islands is asking for restrictions on who can view evidence related to the prosecution of 11 individuals charged with racketeering.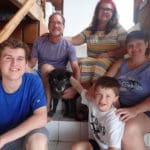 Most of the time a family chooses a pet for a variety of reasons. Sometimes, it's the other way around – a pet chooses its family and who knows why?