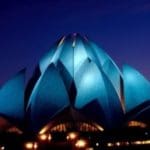 The Baha'I community will share with its friends and neighbors the significance of Baha'u'llah's life and teachings of unity, with the goal of inspiring the entire community to find ways to work together in service to mankind.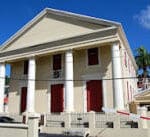 St. Thomas Reformed Church has answered the call and will continue the good work that has been started until the island is fully recovered -- likely a multi-year process.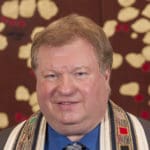 The Hebrew Congregation of St. Thomas is delighted to announce the arrival of Michael Feshbach as its new rabbi, beginning in July. Rabbi Feshbach comes...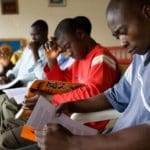 The Baha'is of the Virgin Islands brought in the Baha'i New Year with prayers and festivities on March 19.
Three Virgin Islanders took a trip recently to the Andes Mountains near Santiago, Chile, to attend the dedication of the latest Baha'i House of Worship. They were joined by nearly 5,000 people from 110 different countries.
This is a wing excerpt about which I have little to say. Just checking.This year's winners in the restaurant division were: Rum Shandy, first place; Vicars Bar & Grill, second place; Fatty's Bar & Grill/Taco Hell, third place. In the non-restaurant division winners were: Wolfgang Vincent, first place; Charter Caribe, second place; Omega Psi Phi Fraternity, third place.
Fewer and fewer couples are taking the traditional walk down the aisle, but those willing to make the trip can find a lot of support within the church community.
Like a meteorite hurling towards earth, gaining speed as it comes, science is on a collision course with religion. At least, that's one view. But what Brother Guy Consolmagno sees is more of a merger.