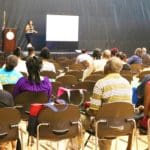 Parents from across the St. Thomas-St. John District gathered on Sunday, Sept. 2, at the UVI Sports and Fitness Complex for the 8th Annual Parent Conference.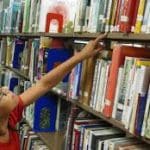 Milliner-Bowsky Elementary was awarded $60,000 to replace and replenish its school library book supply. Each school is responsible for ordering and procuring the books it wants for the school library.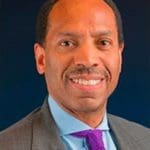 Edward Thomas, chairman of the RTPark Board, said, "His national and international experience, knowledge of economic and community development, and his ability to manage and lead were the reasons we selected him from several great candidates."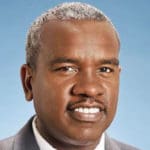 Albert Bryan Jr., who is a candidate for governor, says he is being inundated with calls from troubled parents and others about delayed openings of Virgin Islands' public school.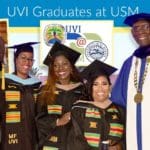 Thirty-three students graduated from the University of the Virgin Islands (UVI) at the University of St. Martin (USM) on Aug. 18, at the Belair Community Center on St. Maarten (St. Martin).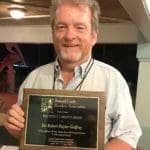 The Senepol Cattle Breeders Association has awarded the Fritz E. Lawaetz Award to Robert Godfrey, Ph.D., director of the Agricultural Experiment Station and Professor of Animal Science at the University of the Virgin Islands.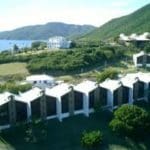 EPA anticipates that it will award UVI an Environmental Education grant in the amount of $100,000 once all legal and administrative requirements are satisfied.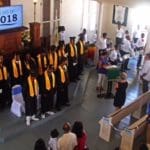 My Brother's Workshop Career and Technical School granted 18 young men and women with an accredited high school diploma on Aug. 19 at the historical St. Thomas Reformed Church.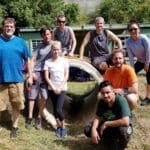 From sub-zero temperatures to extreme heat, the members of the Architecture and Engineering Club (AE) from the University of Alaska Anchorage are making a serious heroic impact at VI Montessori School & Peter Gruber International Academy by renovating various communal grounds while getting hands-on experience with the materials they are studying.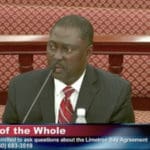 Limetree has awarded over $100,000 in scholarships for the 2018-2019 school year.