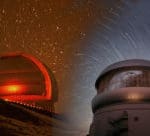 The National Optical Astronomy Observatory granted astronomers at the University of the Virgin Islands access to two of the world's largest telescopes in Chile and Hawaii.
For the last six months, AP English Language and Composition students at Charlotte Amalie High School have been hard at work on a collaborative research project with high school students in Denmark that shed light on an aspect of V.I. history they knew little about.
In celebrating African and Caribbean Black History Month on Wednesday, Feb. 22, the children of the V.I. Montessori School and Peter Gruber International Academy...
These are the current standings for the Elementary School Basketball League as of Feb. 28, 2017, which have been released by the V.I. Department of Sports, Parks and Recreation.
Some 250 students in schools on St. Thomas-St. John recently danced their way to good health in the hit stage production "My Plate! The New Food Guide Musical" that promotes healthy nutrition and exercise at schools across the country.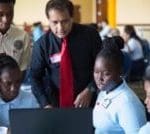 Scotiabank International has invested $2,000,000 in Junior Achievement's (JA) project Road to Success, which is one of the largest organizations in the world devoted to preparing youth to be successful in today's global economy.
Nine students have completed the second Business Design Grants Program (BDGP) at UVI, which is the first step on the road to victory in the annual 13D Entrepreneurship competition. They will now compete for $60,000 in cash to launch their viable business proposals.
The Virgin Islands' top men and women will compete in the St. Croix Central High School (CHS) Varsity Basketball Tournament on Feb. 16 - 19.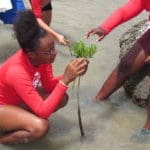 The Virgin Islands Marine Advisory Service has just implemented its Mangrove Planting Project at two schools on St. Thomas: Lockhart Elementary School and Addelita Cancryn Junior High.
Four students from the U.S. Virgin Islands have entered La Roche College's CheM Scholar Program after receiving a scholarship from the National Science Foundation.