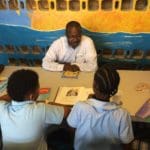 Following their donation of more than 50 books to the Boys & Girls Club, the men and women of The Ritz-Carlton, St. Thomas returned to the organization on May 10, this time to read the books to the children.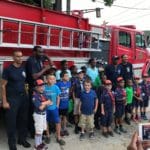 The U.S. Virgin Islands Fire Service gave Cub Scouts from all three St. Thomas Cub Scout packs a special guided tour of the downtown Charlotte Amalie fire station.
Beginning May 1, Morris Caribbean Publications will host and manage the USVIHTA consumer and member Web sites as well as its social media presence and targeted digital marketing.
Twelve schools participated in the 2017 Rotary Sunrise Kids Triathlon on Sunday, April 2.
Family Resource Center Inc. (FRC) will host its Annual Child Abuse/Sexual Assault and Prevention March and Rally on April 8.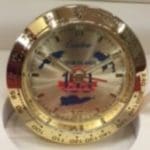 The Virgin Islands Transfer Centennial Commission and Cardow Jewelers have announced the arrival of the limited-edition VI Centennial 2017 timepieces.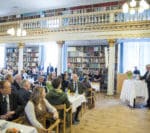 Today, five million digital images (1 km of documents) will be made available to everyone.
The Advisory Committee of the Euan McFarlane Environmental Leadership Award of CFVI has announced its selection of Tadzio Bervoets in recognition of his important work as a dedicated and passionate Caribbean conservationist.
The India Association of the Virgin Islands held its annual general body meeting on Friday, Feb. 17, and elected officers and a board of directors for 2017.
Enjoy a day at sea with a snorkeling adventure in a cove, while watching for sea turtles, sting rays and maybe a dolphin sighting along the way.