Island Vibes Summer Camp has announced the #HurricaneFit Scavenger Hunt, Pig Roast and Volleyball Tournament, which will be a fundraiser and a reminder to Virgin Islanders to pay attention to their mental and physical health.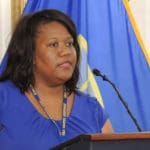 SBA disaster loans are available to businesses of all sizes -- most private nonprofit organizations, homeowners and renters -- to cover uninsured losses from the hurricanes.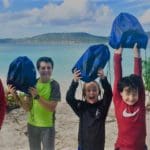 Trauma from hurricanes can cause a variety of emotional reactions in children. Play can help children process trauma, build resiliency and resume the process of normal development.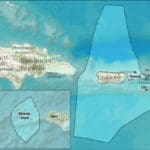 OCOVI is hoping that Julio Morell, the CARICOOS executive director, will attend and provide updates on Caribbean Integrated Coastal Ocean Observing System.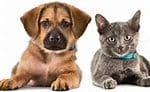 Hundreds of homeless dogs, cats and other four-footed hurricane survivors are finding new homes and comfort thanks to a joint initiative among territorial, federal and nongovernmental partners.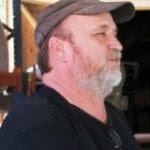 AARP Virgin Islands selected Bradley for his remarkable service, which has greatly benefited the community, supported AARP's vision and mission, and inspired other volunteers.
The donation of $10,000 to Virgin Islands Legal Services will support that group's work in providing legal services to the territory in the aftermath of hurricanes Irma and Maria.
The grants are being awarded from the Fund for the Virgin Islands, which was established by CFVI immediately following Hurricane Irma's arrival in the U.S Virgin Islands on Sept. 6.
Representatives from Alpha Mortgage presented a check for $10,000 on Friday, Nov. 17, to Sarah Hughes, co-founder and executive director of the Virgin Islands Children's Museum.

The U.S. Department of Agriculture, Food and Nutrition Service has approved the V.I. Department of Human Services' waiver request for an extension of the Virgin Islands Disaster Supplemental Nutrition Assistance Program.