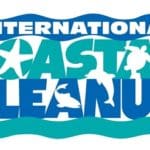 The Virgin Islands Marine Advisory Service (VIMAS) is partnering with the V.I. Department of Planning and Natural Resources' (DPNR) Coastal Zone Management Division to recycle all hard plastics collected.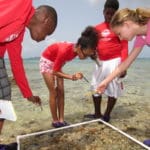 This summer, 20 middle school and high school students spent four weeks having fun learning about the marine ecosystem and marine careers in the Youth Ocean Explorers (YOE) Summer Program.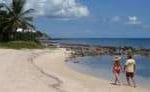 DPNR performed water quality analysis at 36 designated beaches throughout the territory during the week of July 31 to Aug. 4, 2017.
This program will collect and recycle plastics from territorial coastal cleanup efforts.
The University of the Virgin Islands Center for Marine and Environmental Science and the VI Sea Turtle Project documented their 100th sea turtle in April.
DPNR and EPA are working together to minimize the effects of the decomposing sargassum seaweed that has been impacting the Red Hook area on St. Thomas.
The Center for Marine and Environmental Science (CMES) at UVI has assumed responsibility for the two branching coral nurseries on St. Thomas.
The Coral Bay Community Council, Eudora Kean High School and Gifft Hill School came together to organize a unique art competition.
On Monday the National Oceanic and Atmospheric Administration announced that a third consecutive year of higher-than-normal sea temperatures could lead to an increase in coral bleaching around the world and in the Virgin Islands.
Four species of V.I. skinks are on the list for more intensive review by the U.S. Fish and Wildlife Service to determine if they'll make the endangered or threatened species list.