The Commissioner of the Department of Licensing and Consumer Affairs Devin Carrington recently met with officials of Viya (a combination of the former telecommunication companies Innovative and Choice).
DLCA has received numerous consumer reports of "dropped calls" and "dead zones" in many areas throughout St. Croix, St. Thomas and St. John, according to DLCA Commissioner Devin Carrington.
Accounts have alleged that Vector Marketing LLC. attempts to attract high school and college students by offering a well-paying part time job as a ploy to have them invest in the cutlery sales as independent distributors.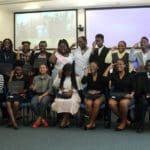 It was a day of inspiration and celebration as 12-year-old CEO of ChubiiLine Fashions, Egypt Ufele, and her mother, Dr. Reba Renee Perry, spoke at the recent closing program for the Entrepreneur Business Institute.
Because of action taken by the FCC that affects carriers nationwide, Viya's telephone, wireless and long-distance customers will notice a change in their bills.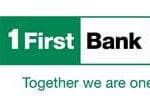 Emphasizing the convenience and accessibility of their branch and ATM network, FirstBank launched the "Close to Home" Campaign this week, offering no minimum balance and no service fees.
Two of Viya's cable TV channels currently on its lineup are being discontinued within the next few weeks.
Business entities that must comply with this requirement are corporations, LLP, LLLP and LLC.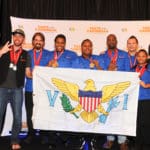 Delicious culinary creations and ingenuity earned the USVI Culinary Team silver overall at the competition, held June 2-6. Team members also brought home medals in several individual categories.
Viya advises the public that in the event of a severe storm, hurricane, natural or man-made disaster, it is important that people tune in to local radio and television stations to stay abreast of weather conditions and updates from the company.