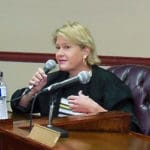 On Thursday, the Governing Board of the Virgin Islands Water and Power Authority approved a $250,000 contract to ensure the utility remains in compliance with testing mandates set forth by the EPA as part of existing consent decrees at the WAPA power plants.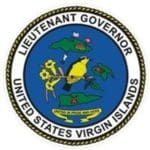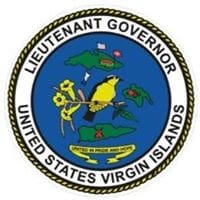 The launch of the Uniform Commercial Code (UCC) module is now available to receive and process electronic filings on par with any other jurisdiction.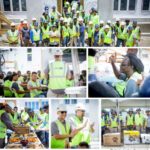 J. Benton Construction LLC participated in the annual "National Fall Prevention Safety Stand-Down," a voluntary workplace event with an emphasis on worksite safety and fall prevention through toolbox talks and jobsite safety activities.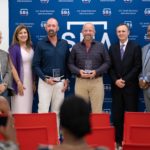 The U.S. Small Business Administration (SBA) and SBDC have honored business partners Christopher "Topher" Swanson and Jeff Printz with the 2019 U.S. Virgin Islands Entrepreneurs of the Year Award.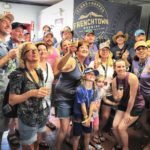 "Small and independent craft brewers are part of the DNA of their communities. They are becoming mainstay attractions for travelers."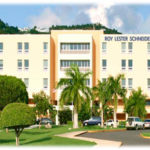 Paradise Chiropractic & Wellness is offering a free health and wellness power talk and dinner, open to the public, at 6:30 p.m., June 3, in the SRMC Sunroom. This month's theme is "Mars Vs Venus -- DNA Differences in Health -- Complimentary Dinner Health Talk."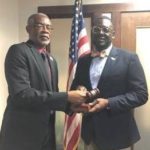 The U.S. Virgin Islands Economic Development Authority (USVIEDA) elected three new board members -- Kevin A. Rodriquez, Gary Molloy and Haldane Davies Ph.D. -- to be officers on Wednesday, May 15.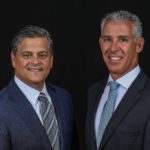 Both men have joined the company as vice presidents. John Abisch, vice president of global supply chain solutions, and Bob Goldenberg, vice president of global business development, will be based in the Miami office.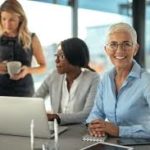 "Every day more women are participating in non-traditional industries, but they don't always have easy access to federal government contracts. The proposed rule will bolster the number of federal contract awards to WOSB and EDWOSB-certified businesses..."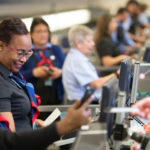 Starting on Dec. 21, the airline will begin new year-round service to Dallas/Fort Worth (DFW) as well as seasonal service to Chicago O'Hare (ORD), both operating on Saturdays.