Business entities that must comply with this requirement are corporations, LLP, LLLP and LLC.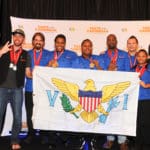 Delicious culinary creations and ingenuity earned the USVI Culinary Team silver overall at the competition, held June 2-6. Team members also brought home medals in several individual categories.
Viya advises the public that in the event of a severe storm, hurricane, natural or man-made disaster, it is important that people tune in to local radio and television stations to stay abreast of weather conditions and updates from the company.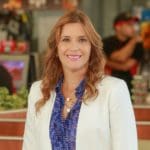 Arcos Dorados, the company that manages the McDonald's brand in the Virgin Islands, has announced the appointment of Marisol Vega Couto as managing director for Puerto Rico and the Virgin Islands.
For two consecutive years, Banco Popular has been awarded Lender of the Year on St. Thomas and St. Croix.
Kevin Schnell and Maya Matthews-Sterling, owners of Caribbean Solar Company, have been named the 2017 Virgin Islands Small Business Persons of the Year.
Employers and the public are reminded that, effective Thursday, June 1, the minimum wage in the U.S.V.I. will be increased to $9.50 per hour for all employees except tourist service and restaurant employees.
The recently formed Virgin Islands Professional Charter Association (VIPCA) will operate its first annual VIPCA Charter Yacht Show at Yacht Haven Grande in November.
Items imported into the territory via the United States Postal Service for sale or disposition of a business transaction are subject to excise taxes.
To further promote the customer-centric model at the Customer Experience Center, Viya extended its operational hours on May 1 at its Customer Experience Centers.