If you want something squeaky-clean to share with any teen or adult you know, this is it. No profanity, no steamy scenes, no problems – just a nice romance with a few curves.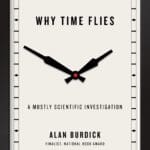 Job-holders, parents, the science-minded, or anyone who says "Look at the time!" should look at this book. Read "Why Time Flies" and you'll be having fun.
Indeed, this is as hot-button as they come, and it's likely not the definitive word on this murder. Stay tuned – and in the meantime, "The Blood of Emmett Till" is the title to remember.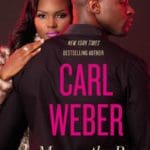 Savvy, long-time readers of Carl Weber will remember many hearts and laws broken, as well as a lot of hot mattresses and cold revenge.
In "Secret Service Dogs," you'll find some heart-pounders, a few tears and the words "best dog," which will appeal to current-events fans and dog lovers alike. Such a good book.
If those holiday cookies went from lips to hips and you're walking them off now, "Lose Your Final 15" is a book you shouldn't walk past.
The audience for this book, I think, is with a professional musician or a die-hard EW&F fan. If you are, "My Life with Earth, Wind & Fire" could be elemental.
This is a story you can share with anyone; in fact, when you've finished "Courage to Soar," you'll probably want to. A book like this, you'll fall head-over-heels for.
With an abundance of Christmas books to choose from, it may take something special to grab your attention. Bowen's tale on the streets of London resonates a little stronger at this time.
If your child is in need of something to get into the holiday mood, then here's a great early-Christmas gift. "A Boy Called Christmas" is a book they'll never leave.