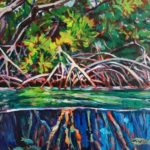 Mango Tango Art Gallery opens The Brenda Sylvia and Heather Hodgeman Exhibitions from 5:30-8:30 p.m., Friday, April 12, with a wine and music reception.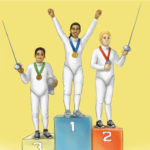 St. Croix native Mark Nixon has written a new picture book on sportsmanship for children ages 8 to 11 or grades 3 to 6 titled "You Can't Always Win – The Good Loser." It discusses good sportsmanship at the end of games, contests, sports and academic endeavors.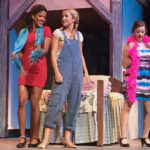 Good Hope Country Day School students performed "Mamma Mia!" to a sold-out audience at Friday's opening night. The musical attracted community members of all ages to the first of six shows scheduled for two weekends at the Caribbean Community Theatre in Orange Grove, Christiansted.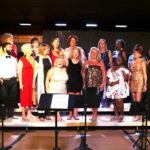 The program includes gospel, soul, reggae and music from the South African choral tradition. Singer/ guitarist Haile Israel and percussionist Christopher Hale will accompany the choir. It will take place on Saturday, April 13 and Sunday, April 14.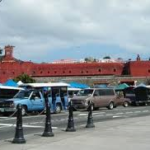 St. Thomas-Water Island Administrator Avery Lewis, on Friday announced on Friday an alternative parking for St. Thomas residents in anticipation of the April 6th closure of the Fort Christian Parking Lot.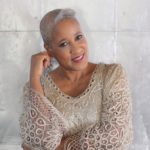 Renee Marie's clever songcraft and sensual vocal delivery make those personal moments not only meaningful but enlightening to a broad audience and brings a captivating hybrid evening exploring the bright and dark corners of the human experience.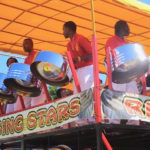 There will be two Open Houses for parents to pick up applications at the Barbel Plaza Panyard. The summer recruitment remains the source of training new students for membership into the Rising Stars Orchestra.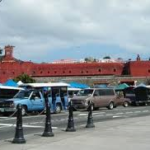 Any vehicle left on the parking lot premises beyond 9 p.m., Sunday, April 7, will be towed at the vehicle owner's expense.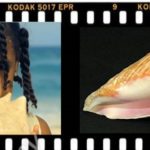 The festival will feature original films created by UVI students and local film enthusiasts. Caribbean artists and filmmakers from the USVI, Georgia, Texas, Colorado, Puerto Rico and Barbados will screen their work and host presentations.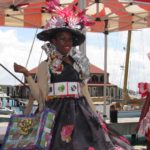 The outdoor event will feature its usual lineup of activities to include live musical entertainment, exciting presentations, environmental exhibitions and raffle prizes. There is no admission fee; individuals of all ages are welcomed to take part in fun activities.