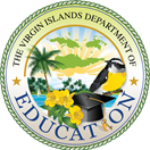 The Thanksgiving edition of the "stress-relieving concert" will feature music from the Charlotte Amalie and Ivanna Eudora Kean high schools' combined groups.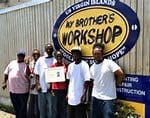 Chris Bramley has finished his first feature-length documentary film, "A Place to Be Happy," which is now available online for free.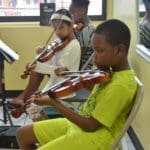 G-Clef Music Academy is celebrating its 8th Annual Summer Music Camp with a free Grande Recital set for 5 p.m., Thursday, Aug. 3, at Charlotte Amalie High School's auditorium.
Many of the students started playing their instruments in elementary school, while others come from musical families. The one thing they had in common is the fact that they were all influenced by other musicians.
The Community Foundation of the Virgin Islands (CFVI) and United Jazz Foundation (UJF) will present the Jaci and Jerry Silverberg Trumpet Awards to Keshawn Hardy and Daniel Newton at 7:30 p.m., June 2.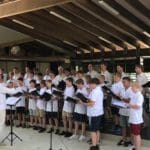 VI Montessori School and Peter Gruber International Academy (VIMSIA) welcomed the world renowned Copenhagen Royal Chapel Choir to perform on May 5.
The sounds of Virgin Islands' culture filled the Downtown Charlotte Amalie streets as jazz, quelbe, reggae and a variety of Caribbean-inspired jazz renditions had many at Saturday's Jazz in the Park dancing the night away.
St. Thomas' Roosevelt Park was filled with the sounds of funky, hip-hopping, beat-boxing and absolutely mind-blowing sounds as International Capital & Management Company (ICMC) hosted its final Jazz in the Park music series for the 2016 season.
The Reichhold Center for the Arts unveiled its 38th season at its annual Business After Hours reception on Thursday, Aug. 25.
Community Music Inc. (CMI) informs the friends, patrons and supporters of Jazz in the Park that the concert scheduled for Friday, Aug. 26, has been canceled due to insufficient funds.