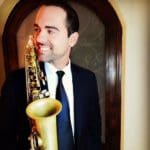 Also, organizers once again welcome local artisans and small businesses as part of the traditional Vendors' Row that will offer a variety of local products, services, food and beverage options, as well the Kid Zone.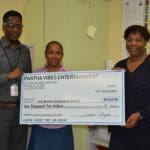 The fundraising event was held on Jan. 27, at the Tomac Plaza, Anguilla. Among the featured artists were DJ Sugar, DJ Deany, DJ Legend and headliner Pantha Vibes International.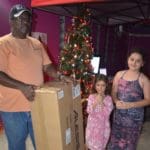 Academy Director James H. Gumbs Jr. and Assistant Director Gloria Gumbs presented the new musical instruments to these young winners: pianos were won by Amirah and Vihaan; guitars were won by Joshua and Jhahyn.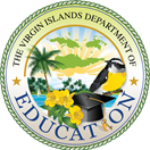 The Thanksgiving edition of the "stress-relieving concert" will feature music from the Charlotte Amalie and Ivanna Eudora Kean high schools' combined groups.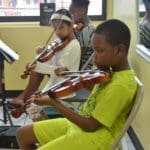 G-Clef Music Academy is celebrating its 8th Annual Summer Music Camp with a free Grande Recital set for 5 p.m., Thursday, Aug. 3, at Charlotte Amalie High School's auditorium.
Many of the students started playing their instruments in elementary school, while others come from musical families. The one thing they had in common is the fact that they were all influenced by other musicians.
The Community Foundation of the Virgin Islands (CFVI) and United Jazz Foundation (UJF) will present the Jaci and Jerry Silverberg Trumpet Awards to Keshawn Hardy and Daniel Newton at 7:30 p.m., June 2.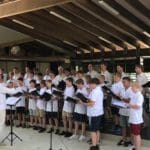 VI Montessori School and Peter Gruber International Academy (VIMSIA) welcomed the world renowned Copenhagen Royal Chapel Choir to perform on May 5.
The sounds of Virgin Islands' culture filled the Downtown Charlotte Amalie streets as jazz, quelbe, reggae and a variety of Caribbean-inspired jazz renditions had many at Saturday's Jazz in the Park dancing the night away.
St. Thomas' Roosevelt Park was filled with the sounds of funky, hip-hopping, beat-boxing and absolutely mind-blowing sounds as International Capital & Management Company (ICMC) hosted its final Jazz in the Park music series for the 2016 season.