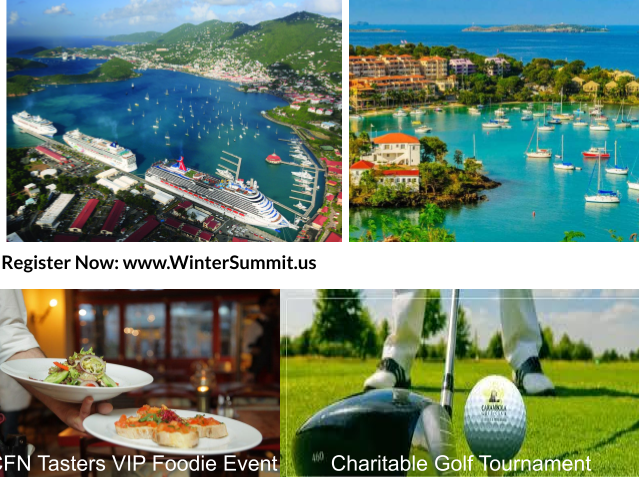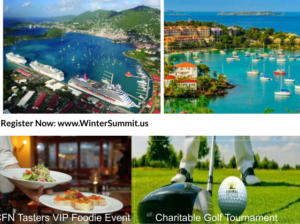 According to the U.S. Virgin Islands Department of Tourism, the Virgin Islands Professional Charter Association (VIPCA) event, held at Yacht Haven Grande from Nov. 11-14, was a remarkable success.
The event commenced in true Virgin Islands fashion, with a vibrant Carnival Parade that encapsulated the region's rich culture and spirit. The procession was led by Cultural Dancers, Moko Jumbies and majorettes, dancing along with a steel pan band that walked through the marina, setting the tone for the entire event.
The show served as a vital platform for showcasing a diverse array of boats and crews, providing brokers with an invaluable opportunity to match them with their clients. Notably, the trends for 2024 are leaning towards larger vessels, an extensive array of water sports, and an intriguing development — an increase in yacht crews that include dogs as part of their crew, a feature that has resonated exceptionally well with guests.
With a full capacity of over 70 yachts, ranging in size from 42 feet to over 105 feet, encompassing both power and sail, multihulls and monohulls, the event at Yacht Haven Grande, St. Thomas, presented attendees with a breathtaking display of charter options.
Joseph Boschulte, commissioner of tourism for the U.S. Virgin Islands, expressing his enthusiasm about the event's success, said, "VIPCA's Yacht Charter event at Yacht Haven Grande exemplified the incredible charter opportunities available in the U.S. Virgin Islands. The remarkable turnout of national and international brokers underscores the growing interest in our destination. We eagerly anticipate welcoming more visitors to our stunning islands during the Winter 2023 season and beyond."
The U.S. Virgin Islands charter yacht industry has shown remarkable resilience despite hurricanes and a global pandemic. It has become a robust economic force, generating $88 million annually, and has established the U.S. territory as a top global destination for boutique-style, customized crewed yacht charter vacations in the Caribbean.
The VIPCA event culminated with an award ceremony, featuring remarks by Assistant Commissioner of Tourism Alani Henneman, who recognized excellence in the charter industry and celebrated the conclusion of yet another triumphant gathering.
For more information and boat and broker registration details, visit www.usviyachtshow.org.
For additional information about the U.S. Virgin Islands and its offerings, please visit https://www.visitusvi.com/.