With the official start of winter tourist season a few days away, providers of luxury seagoing stays are staging their annual exposition at Yacht Haven Grande on St. Thomas. Organizers of the USVI Charter Yacht Show say boat owners wishing to fill their booking calendars have shown great interest this year.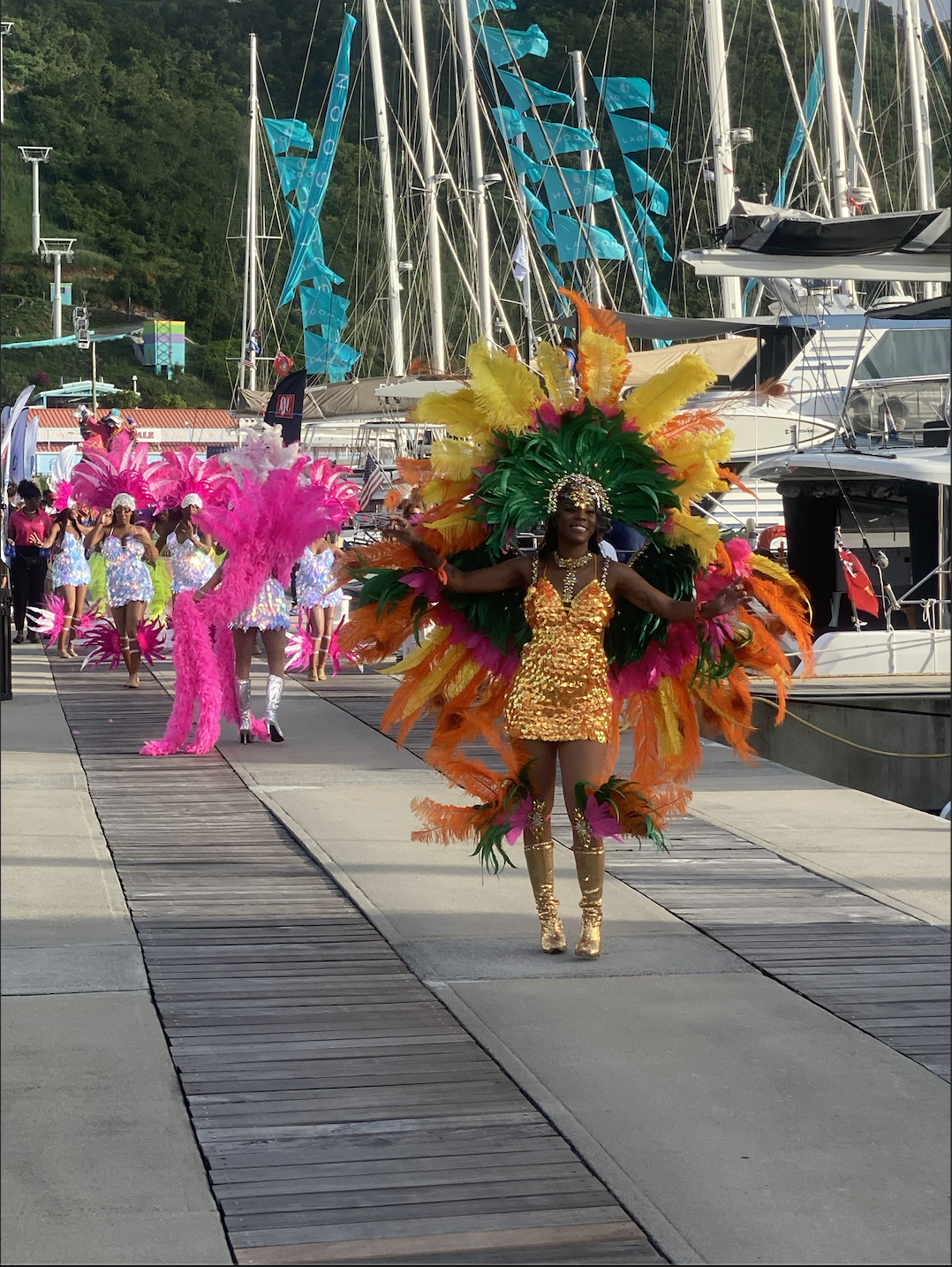 This year's expo runs from Nov. 11 to Nov. 14. Within those four days lie the opportunities to grab the interest of potential business partners, each hoping to provide a product or service, adding up to an unforgettable vacation at sea.
"The [yacht show] is a trade event where charter yacht brokers from the Virgin Islands, Caribbean, USA, and Europe visit the exhibiting charter yachts. This gives them a chance to personally see the yachts and meet the crews so that when they return home and customers call to book a charter, the brokers can make sound recommendations as to which boats may best fit that customer's needs," said spokesperson Carol Bareuther.
Professional Charter Yacht Association Director Oriel Blake said 90 vessels, ranging from monohulls and catamarans to luxury term-charter yachts, are open for viewings throughout the show. "Our charter broker attendance is really high this year as well, and we're honored to have such sponsorship following," the director said.
Visiting charter brokers also experienced a real-life taste of being in the U.S. Virgin Islands over the weekend. The annual charter crew culinary contest takes judges and visitors up the ramps and into the dining rooms aboard competing vessels, where chefs serve their best version of contest entries. And the popular mixology competition introduces visitors to charter crew bartenders hoping to dazzle them with cocktail specialties.
St. Thomas celebrity chef Julius Jackson hosted the Sunday event. Saturday's mini Carnival Parade gave attendees a taste of V.I. culture with glamorous costumes, a rolling steel band cart and other festive entries.
Blake said the expo's pre-show on Friday leaned more towards the lesser-seen but essential elements that make for smooth sailing at vacation time. Small business owners of many kinds joined the vendors' exhibit in hopes of making 2023-2024 a profitable tourist season for themselves.
" … [W]e were very delighted with the pre-show, the marine vendors' expo with 35 marine vendors, at least 10 of which are local vendors or small businesses supporting the charter yachts with things that can be used on board, with local craft — woodwork, various kinds of homemade local soaps, etcetera — all the way up to marine service providers ranging from those who provide generators and engines to paddleboards and watersports equipment," Blake said.
By Tuesday, judges inspecting vessels and crews will announce the winners in the best overall competition in different categories. Those who win awards at the charter yacht show may gain an advantage in their bid to book top-dollar clients and secure repeat visitors from previous yachting seasons.
The awards ceremony takes place Tuesday afternoon, starting at 5 p.m.